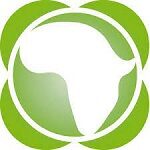 Job Title: Monitoring & Evaluation Advisor, SHA Country Programme
Organisation: Self Help Africa
Location: Lusaka
Department: Programmes
Reports to: Head of M&E, M&E Advisor Southern Africa or Evaluation Advisor
Contract: 2 years – Full time with possible extension
---
Job Purpose:
SHA works with smallholder farmers in 9 countries in Sub-Saharan Africa to increase production and productivity, achieve better returns on investment and provide sufficient quantities and quality of food for their families to have a nutritious diet.
The M&E Advisor (Zambia) works as part of the Monitoring and Evaluation (M&E) Team to support the development and implementation of monitoring and evaluation systems in all technical areas of SHA's development work.
The role will focus on the implementation and strenghtening of SHA's organisational M&E approach to the highest attainable standard, with emphasis on system compliance and quality control.
Responsibilities will cover different steps in the whole M&E cycle, including M&E plans, logframes & Theory of Change. Tasks will comprise process preparation, training, data collection and analysis, and report writing.
As a member of the M&E Team, the M&E Advisor will coordinate with other members of the team to ensure integrated M&E approaches throughout the organisation. This role involves a significant amount of travelling in (Zambia) (30-40%) and once or twice a year travelling within Africa
Key Responsibilities:
Technical lead and advice
Lead on M&E plans which includes:
Planning of resources (human & financial)
Development of Theory of Change and logframes
Creation of M&E tools when new indicators are used (Kobo toolbox/ Resco)
Lead on Livelihood zoning and wealth ranking excercises to ensure due processes are followed, quality standards are complied with and timeframes respected
Contribute to the improvement of monitoring and evaluation processes across the organisation which includes participatory M&E approaches and integrating feedback from staff, partners and project participants.
Oversee the efficient running of the beneficiary databases in (Zambia)and ensure that the M&E reporting template is up to date
Assist Project Managers in developing indicator tracking tools to capture quantitative and qualitative data for project performance indicators. Ensure that processes are in place to allow for systematic and inclusive feedback to communities and stakeholders on all programme reports and evaluations undertaken
Lead on Mid Term Reviews, and writes ToRs for baselines, endlines and evaluations.
Lead on the selection of M&E consultants, when required.
Training
Train support  staff and partners in data collection using handhelds and on the use of SHA's assessment tools
Project proposals
Advise on log-frames and Theories of Change in new project proposals for (Zambia) and ensure that SHA's M&E approaches and adequate resources are integrated.
Reporting
Support the Head of Programme in (Zambia) with quarterly and annual reports through the delivery of updated M&E figures
Provide monthly monitoring updates for our data management systems
Documentation and learning
Contribute to ensuring that key programme learnings are integrated into the projects and across the organisation
Organise learning workshops in (Zambia) to discuss findings, improvements and observations of the M&E work.
Work together with the other members of the M&E team and technical advisors on fostering technical excellence and impact of all Self Help Africa programmes, and documenting it.
Other reasonable duties may be assigned to you that are consistent with the job and its level of responsibility. These will require pre-approval by your line manager.
Key Relationships:
Internal
Head of M&E/M&E Advisor/ Evaluation Officer M&E (direct report)
Head of M&E/M&E Advisor/ Evaluation Officer M&E/ M&E advisors (Africa)
Head of Programme & Programme Managers in (Country)
Desk Officer (HQ)
Head of Policy, Research and Evaluation (HO)
Wider Programmes Team
External
Programme Partners
M&E network in (Country)
Knowledge and Experience:
Minimum of 3 years experience in international development
Experience with monitoring and evaluation systems, emphasis on logframes and Theories of Change
Experience with data collection in large surveys
Experience with data analysing and reporting
Qualifications/Other Requirements:
Essential
Degree in international development or related area
Proven data collection experience in rural settings preferable in (Country)
Excellent ICT skills in data analysis using MS excel
Working knowledge of MS Office including MS Word, MS Excel and MS Powerpoint.
Proven experience in training and capacity building in M&E
Expertise in designing data collection tools,  sampling methodologies
Experience of database management (Salesforce preferable)
Commitment to the vision and values of GSHA
Preferable
IHM & HEA experience
Experience with data analysing systems such as: SPSS, SAS. STATA
Role Competencies:
Excellent communication and presentation skills
Ability to work as part of an international team across jurisdictions and cultures
Ability to deliver reports in a timely manner
Ability to work with minimum supervision
Ability to train and mentor others
Ability to solve problems and take corrective action
How to apply:
Please upload a completed Application Form, CV and cover letter outlining your suitability for the role through the portal here. The deadline for applications is 16 May 2021.