Full Time
Applications have closed.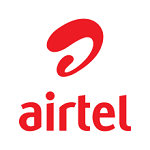 DEPARTMENT : Airtel Mobile Commerce
VACANCY : MIS Analyst
LEVEL : Senior Officer
LOCATION : Lusaka, HQ
JOB PURPOSE
To facilitate, schedule and coordinate various Airtel Money products and market research activities and analysis to gain key insights about our customers, impact of marketing campaigns and general industry trends. To also ensure that the insights are communicated to relevant stakeholder to assist with strategy formulation. To provides supportive information in the formulation of tariffs / pricing of Airtel Money Products.
CORE RESPONSIBILITIES ARE:
Collects and communicates product information for Airtel Money commercial team.
Conducts analysis, investigations, and evaluations of marketing campaigns for services and products.
Conduct Revenue, Profitability and trends analysis (Traffic, Promotions, segments and products)
Conduct Marketplace and customer surveys.
To manage Teams assigned and ensure team productivity is achieved.
Prepare and update information for timely and correct reporting.
SKILLS AND KNOWLEDGE
Educational Qualifications &
Functional / Technical Skills

University Degree in Business Administration or Marketing
Marketing research and industry analysis proficiency
Understanding of Statistics
Ability to use various analytical tools
High proficiency in advanced Microsoft excel

Relevant Experience and Exposure
(Type of experience, exposure and
minimum number of years)

Minimum 3 years of marketing (preferably product management) in Telecom.
Exposure to the Telecommunications Industry or FMCG environment
Understanding of Market dynamics
Usage of Market Research tools/Methodologies
Statistical knowledge and understanding
Telecom industry and its trends
Consumer Behaviour
Excellent and effective communications skills, both orally and in writing
Excellent presentation skills
Good knowledge of all products within a product family
Good level of knowledge of market trends.
Basic knowledge and use of technical principles, theories, and concepts.

Other requirements (Behavioral etc.)

Strong stakeholder engagement
Innovation
Ability to collaborate with others cross functionally
Excellent verbal ability skills
Strong analytical skills
Customer focused orientated
Attention to detail
Business acumen
Good planning and organizational skills
Excellent interpersonal skills
Sets high personal standards and is goal oriented
Strong coaching skills
Good communications skills, both orally and in writing
Good presentation skills
CLOSING DATE
Suitable candidates are requested to apply by sending through their CV's to [email protected]
The closing date for receiving applications is Friday, 3rd June 2022.
Airtel is an Equal Opportunity Employer and is non-discriminatory on the basis of race, gender, sexual orientation, disability, ethnic grouping.
Please note that due to the high volume of applications received, only shortlisted candidates will be contacted.