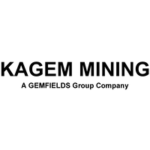 Kagem is seeking remarkable candidates to join the team, in the positions of Mining Engineer.
1. MINING ENGINEER (x3)
Reports to: Assistant Manager Mining
Job Purpose: A great opportunity for a Mining Engineer with skills in mining operations and willing to work on mine site. In the capacity of Mining Engineer, main tasks will be ensuring safe mining operations to achieve BP targets.
Principle Accountabilities
Supervises and controls work of excavator operators to ensure that operations proceed smoothly and safely to maximise the shift output.
Supervises, controls and coordinates haulage operations to ensure efficient removal of materials to dump sites.
Coordinates and controls the operations of the excavators and trucks to ensure optimum cycle times of the equipment.
Enforces disciplinary and safety standards in the interest of maintaining production rates.
Supervises the dumping of materials in designated areas to ensure compliance with instructions.
Ensures full compliant of labour on shifts and motivates them to get the best out of them. Ensures the training and development.
Ensures that daily drilling and blasting works are conducted according to the plans.
Qualifications & Experience
Bachelor's Degree/Diploma or equivalent professional qualification in mining or related discipline.
Minimum 5 years' work experience in a mining operations preferably open pit mining.
Good computer skills.
Excellent analytical and evaluation skills
Good command of both oral and written communication
Possession of good leadership skills
Ability to work with minimum supervision
Knowledge of mining software
Excellent knowledge of the current mining regulations
Member of Engineering Institute of Zambia (EIZ) with a practicing license/certificate.
The company provides single status accommodation at the mine site.
Send your applications (Covering Letter and CV only) to;
The Head-Human Resources by email to; [email protected]. Certificates will only be required at the interview stage.
Only short-listed candidates will be contacted.
Closing date 11th February 2022
Kagem Mining Ltd is an equal opportunity employer and encourages all eligible applicants to apply. We do not charge or ask for money from applicants at any stage of the recruitment process. Should you be asked to do so by anybody, please do not proceed and report such individuals to the police immediately.
ABOUT KAGEM MINING: Kagem Mining Limited, based in Lufwanyama, is the world's single largest emerald producer. It covers an area of approximately 41 square kilometers and is in the central part of the Ndola Rural Emerald Restricted Area ("NRERA"), in the Copperbelt Province of Zambia. Kagem Mining prides itself on industry-leading health and safety standards, innovative approaches to engineering and cutting-edge management of unique geology. Since 2008, Kagem is 75% owned by Gemfields, a world-leading supplier of responsibly sourced colored gemstones, in a model partnership with the Zambian government, through the Industrial Development Center (IDC). Kagem aims to emulate the values of Gemfields and operate in a way that contributes positively to the national economy, while taking a leading role in modernizing the colored gemstone sector and building sustainable livelihoods for the communities around the mine. Kagem believes that colored gemstones should be mined and marketed by championing three key values – legitimacy, transparency, and integrity
Kagem Mining Ltd. P.O. Box 21657, Plot 6374, Corner Dr. Agrey & Kariba Roads Light Industrial area, Kitwe, Zambia