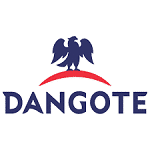 Description
Conduct initial surveys, risk assessments and environmental impact assessments on potential sites to assess whether plans are workable.
Select locations and plan underground or surface mining operations, specifying processes, labour usage, and equipment that will result in safe, economical, and environmentally sound extraction of minerals and ores.
Implement and monitor the development of mines, facilities, systems, or equipment.
Inspect mining areas for unsafe structures, equipment, and working conditions.
Examine maps, deposits, drilling locations, or mines to determine the location, size, accessibility, contents, value, and potential profitability of deposits.
Select or develop mineral location, extraction, and production methods, based on factors such as safety, cost, and deposit characteristics.
Prepare technical reports for use by mining, engineering, and management personnel.
Monitor mine production rates to assess operational effectiveness.
Prepare schedules, reports, and estimates of the costs involved in developing and operating mines.
Select or devise materials-handling methods and equipment to transport ore, waste materials, and mineral products efficiently and economically.
Direct and supervise mine construction operations, such as the construction of shafts and tunnels.
Predict the environmental effects and impacts of mining, including air pollution and destruction of the landscape and devise solutions such as methods of storing excavated soil and returning exhausted mine sites to natural states
Evaluate data to develop new mining products, equipment, or processes.
Design, develop, and implement computer applications for use in mining operations such as mine design, modelling, or mapping or for monitoring mine conditions
Implement and coordinate mine safety programs, including the design and maintenance of protective and rescue equipment and safety devices.
Perform any other duties assigned by the Head, Mines.
Conduct sub-surface surveys to identify the characteristics of potential land or mining development sites. Implement, and coordinate mining plans and safety programs.
Provide input in specifying the ground support systems, processes and equipment for safe, economical, and environmentally sound extraction or underground construction activities.
Requirements
Bachelors of science in Mining Engineering.
Minimum of 3 to 5 years' relevant work experience in the cement or mining industry.
Valid practicing license from the Engineering Institute of Zambia.
Blasting license and First Aid certificate.
Full Grade Twelve Certificate with credits or better in English and Mathematics.