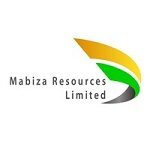 Website Mabiza Resources Limited
Mabiza Resources Limited ("Mabiza") operates the Munali Nickel Mine ("Munali"), which is located in the Mazabuka District, 80kms south of Lusaka, Zambia. Mabiza is a wholly owned entity of Consolidated Nickel Mines Ltd.
The Mine is a modern, world class facility with fully mechanized underground operations. To support this vision. Mabiza is seeking the services of an experienced and qualified individual to take up the position of:
1. Role: Mine Surveyor
Reporting: Chief Surveyor
Job Purpose: Responsible for the coordination and execution of daily survey tasks and related activities at the mine and maintain single reference database of survey control, by ensuring that appropriate survey control and integrity of data is fully maintained.
2. Responsibilities: 
Ensuring the prior to works being undertaken, relevant Hazard Identifications and Risk Assessment (HIRA) are done
Establishing and monitoring primary and secondary controls within the mining lease, this includes levelling of controls with an automatic or digital level as well as the documentation of the control and closure accuracies and adjustments;
Ensuring all control sampling is undertaken and analysis of results are available
Maintain the integrity of the survey computer directories and records of all files in the survey database.
Setting out of all mine design and geological requirements, this includes preparation of set out plans for all designated staff to utilise.
Carrying out stockpile surveys on a regular basis to enable accurate stockpile volumes to be calculated at the end of each month for reconciliation and ore stock calculations;
Ensuring all works is correctly undertaken to avoid reworks which attract additional costs.
3. Skills & Qualifications: 
Grade 12 School Certificate
Degree/Diploma in Mine, Geomatic, Land or Engineering Surveying.
Registered with the Engineering Institution of Zambia.
3 years' Management experience
Mine Surveyor's Certificate of Competency (MSCC).
Sound knowledge of engineering and technology, design, geography and mathematics.
Understanding of Law and Government regulations.
Technical acumen in survey equipment, system and software, troubleshooting/fault finding
Able to make quick, logical decisions, read graphic instructions, construction plans and specifications
MRL offers equal employment opportunity. If you are ready to take up this opportunity, e-mail your CV with a full application letter. Only shortlisted candidates will be contacted. Please apply to: –
Human Resources Business Partner
Mabiza Resources Limited
P.O. 50799,
LUSAKA.
Or email your application and C.V. to: [email protected]
Closing Date: 15th April, 2021
Find Zambia Jobs – The best Job board for jobs in Zambia