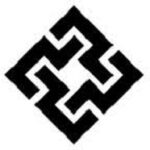 FQM
Purpose of the role
To supervise mine crews, to ensure safety is managed, overall development performance is monitored and efficiency of mine workers engaged in surface mining operations. The position is responsible for continuous in-pit evaluation pertaining to practical compliance to all relevant procedures. In addition, the Mine Captain will assist the Production Superintendent in the enforcement of all provisions of Mine regulation (MR 208) in his area of responsibility.
Key Responsibilities
KPAs
Effectively supervising the management of Safety, Health, Environment and Quality (SHEQ) in your area of responsibility.
Meet production targets in accordance with the key performance indicators
Coordinate recourses (people, equipment and material) to ensure work targets are met.
People Management and Leadership
KPIs
Ensure all Legal appointments in area of responsibility is correctly done in the Logbook
Ensure that all operators and personnel entering your work area are adequately inducted on site safety and operating procedures and systems and that these are complied with.
Mine to designs (dig limits, toe pegs, crest pegs, batter boards, ramp designs)
Monitor / control idling time, spotting time and cycle times of trucks and diggers.
Identify problems quickly and take remedial action
Liaise with peers to ensure equipment availability needed to optimize production
Ensure the S/B and PIC's have the resources to achieve set goals.
Assist S/B with problem solving
Coordinating
Deal with daily issues through coaching, training or other development actions.
Do performance appraisals quarterly.
Do probation assessments on new employees.
Measure performance regularly by means of Assessments
Provide feedback to the team on performance
Ensure performance targets are met
Ensure proper leave planning is done for subordinates
Ensure compliance with HR policies.
Maintain standards and procedures.
Identify workplace issues and resolve them in a timely manner.
Ensure effective utilization and allocation of equipment.
Ensure the PIC 's & S/B's have the resources / tools to achieve the targets.
Qualifications
Grade 12 Certificate
Bachelor of Science in Mining Engineering or Equivalent
Valid Blasting Certificate
First Aid Certificate
Valid Driver's Licence
Experience
5 years' relevant experience in mining is required, (preferably 3 year's supervisory experience)
Comfortable working with machines, and mechanically adept
Knowledge of mining rules and regulations
Proven track record of supervising and managing people