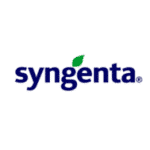 Syngenta is one of the world's leading agriculture companies, comprised of Syngenta Crop Protection and Syngenta Seeds. Our ambition is to help safely feed the world while taking care of the planet. We aim to improve the sustainability, quality, and safety of agriculture with world-class science and innovative crop solutions. Our technologies enable millions of farmers around the world to make better use of limited agricultural resources. Syngenta Crop Protection and Syngenta Seeds are part of Syngenta Group with 49,000 people in more than 100 countries working to transform how crops are grown. Through partnerships, collaboration, and The Good Growth Plan, we are committed to accelerating innovation for farmers and nature, striving for carbon neutral agriculture, helping people stay safe and healthy, and partnering for impact.
To learn more visit www.syngenta.com and www.goodgrowthplan.com
What You Will Be Doing.
As a Mid-Tier Project Manager and Key Account Manager (KAM) you will be responsible for:
Managing the work plan of Mid Tier priority projects from concept through to sales delivery, acting as an inter-face with key suppliers, predominantly Sinochem / Yangnong.
Developing, maintaining, and growing targeted customer relationships by geography into key accounts through best-in-class key account management practices.
Working with Mid Tier head to assess opportunities to grow the business and aggressively take share against companies operating in the Mid-Tier
Helping develop and then project manage plan to develop targeted portfolio based on prioritized business cases. Lead negotiations with suppliers, mainly Sinochem / Yangnong and work cross functionally with BU Portfolio team to implement in tagetted business areas (BA). Ensure plan is:
Aligning with Mid-Tier KAM Plans and CP Product Strategies, working through P&S and Global to agree AIs, formulations, and pricing to offer and ensure supply.
Building agreement to be able to source independently where cost leadership is critical for success.
Leveraging cross product potential based on initial main need.
Negotiating with defined companies / third parties and liase with internal experts to ensure best prices possible with proven COGS leadership wherever possible.
Helping to develop best in class key account plan for targetted third party customers.
Building and maintain relationship with selected companies to build them into key accounts and implement key account plans.
Continually seeking to highlight areas to streamline and improve relevant operational processes which deliver tangible value.
Qualifications
WHAT WE ARE LOOKING FOR.
Mindset and ways of working of generic / trading companies in Agchem market
Global Mid-Tier market and key players, including business model and approach
Negotiation strategies & tactics and third-party relationships
Minimum intermediate on key account management (KAM)
Project management.
Key internal and external contacts relevant to the role
Fluency in English and French. Mandarin an advantage.
Experience working for a significant generic / Mid-Tier player
Negotiating active ingredient / finished product deal across range of potential suppliers
Experience leading cross-functional projects and teams inc project management
Communication across boundaries
Primary Location
CIV-Abidjan
Other Locations
South Africa, Turkey, Nigeria, Egypt, Zambia, Kenya, Morocco, Jordan, Algeria, CHE-Basel