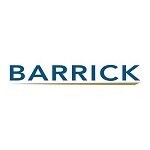 Lumwana Mining Company Limited (LMC)
Position: Metallurgist – Planning and Accounting.
Lumwana Mine, Kalumbila, Zambia.
Reporting to: Senior Metallurgist.
Lumwana Mining Company Limited (LMC), a copper mining company owned by Barrick Gold Corporation is situated in the North Western region of Zambia, some 300 km west of the Zambian Copperbelt and 95 km south west of the provincial capital of Solwezi. The mine is a multi-pit, multi staged operation mining approximately 100MT of ore and waste per annum and producing copper concentrates containing an average of 120,000 tonnes of copper metal per year over a twenty (20) year mine life, making Lumwana the largest single open cut copper mine in Africa. The Company is now looking for highly committed and qualified individuals to be considered for the position of Metallurgist – Planning and Accounting.
Role Summary
Reporting to the Senior Metallurgist, you will be responsible for assist in overseeing performance of the milling circuit in terms of the operating efficiency and recovery. Improve and maintain performance in terms of safety, production and cost control.
Responsibilities

Ensure metallurgical accounting records are maintained, and daily metallurgical accounting reports are issued in a timely and accurate manner.
Optimise metallurgical performance.
Supervise metallurgical laboratory.
Monitor usage of consumables.
Review reports, calculations and technical data.
Be aware of process development in related fields.
Pursue new methods and practices for improving plant performance.
Perform test work and conduct projects.
Be responsible for the safe and efficient operation of the team.
Ensure appropriate facilities, procedures and workforce competence to achieve legal compliance, incident prevention and the achievement of tasks in an environmentally sustainable manner.
Develop continuous improvement targets for the function and drive and measure achievement of these targets.
Ensure effective communication with delegate prior to departure from site.
Experience & Qualifications

Grade 12 School Certificate.
Grade 12 School Certificate.
Should have a minimum qualification of diploma in either Metallurgy/ Mineral Processing or Chemical Engineering
Significant minerals processing experience, with experience in senior metallurgist roles.
Knowledge of gold extraction and recovery technology and equipment.
Basic Knowledge of computers and Microsoft office package (such as Excel & Word processing)
Demonstrated application of continuous improvement ideas

Zambian Nationals who meet requirements for this position and are resident in Zambia are strongly encouraged to apply.

Applicants may be subjected to any of the following: a Security and / or Police Clearance Check; a Competence Assessment, Qualifications, Credit and Reference Checks.

'Be Aware of Fraudsters'

Lumwana Mine does not solicit for payment of any funds towards the recruitment process.
Find Zambia Jobs – The best job board for Jobs in Zambia