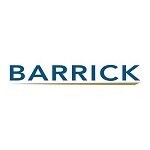 Lumwana Mining Company Limited (LMC)
Position: Metallurgical Laboratory Assistant
Lumwana Mine, Kalumbila, Zambia.
Reporting to: Shift Metallurgist.
Lumwana Mining Company Limited (LMC), a copper mining company owned by Barrick Gold Corporation is situated in the North Western region of Zambia, some 300 km west of the Zambian Copperbelt and 95 km south west of the provincial capital of Solwezi. The mine is a multi-pit, multi staged operation mining approximately 100MT of ore and waste per annum and producing copper concentrates containing an average of 120,000 tonnes of copper metal per year over a twenty (20) year mine life, making Lumwana the largest single open cut copper mine in Africa. The Company is now looking for highly committed and qualified individuals to be considered for the position of Metallurgical Laboratory Assistant.

Role Summary
Reporting to the Shift Metallurgist, you will be responsible for performing flotation test works, screen analysis tests and to perform other metallurgical tests as directed by Metallurgists.
Responsibilities

Performing Metallurgical laboratory tests on geological and process samples in order to produce reliable and precise data to support metallurgical investigations.
Carrying out routine tasks accurately and following strict methodologies to carry out analyses.
Maintaining and operating standard laboratory equipment, for example Lab Jaw Crusher, Lab Rod & Ball Mill, Lab Float Machines, Sieve Shaker and Cyclosizer.
Ensuring the laboratory chemicals are well-stocked and resourced.
Compiling and sometimes interpreting results to present to metallurgists.
Following and ensuring strict safety procedures and safety checks in the Mets Laboratory.
Maintaining and understanding the importance of good housekeeping standards in the Met lab.
Sampling and preparations of process control samples, composites samples and adhoc samples.
Daily probe temperature monitoring on all Anstats and MSA
Refilling liquid nitrogen in all Anstat probes, MSA probe and Spare probe.
Safe storage of liquid Nitrogen in the Met Lab.
Collecting hourly ISA assays and reporting to the Metallurgist
Ensuring that sample flow to analyzers is smooth by maintaining clear lines at all times
Experience & Qualifications

Grade 12 School Certificate.
Minimum qualification of Diploma in Metallurgy/Mineral Processing or Chemical
Must have basic knowledge of sampling & sample handling techniques
Basic Knowledge of computers and Microsoft office package (such as Excel & Word processing)
Good communication skills
Willingness to learn
Demonstrated ability to lead a team safely and improve team safety awareness.
Experience in managing costs and budgeting
Demonstrated application of continuous improvement ideasZambian Nationals who meet requirements for this position and are resident in Zambia are strongly encouraged to apply.

Applicants may be subjected to any of the following: a Security and / or Police Clearance Check; a Competence Assessment, Qualifications, Credit and Reference Checks.

'Be Aware of Fraudsters'

Lumwana Mine does not solicit for payment of any funds towards the recruitment process.
Find Zambia Jobs – The best job board for Jobs in Zambia