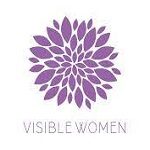 Visible Women is an initiative whose vision is to create a world where young women can find role models and mentors in the careers they are interested in, and in turn be inspired to become leaders regardless of their ambitions and the stigma sometimes attached to male dominated industries.
Our mission is to raise aspirations through providing young women with access to mentoring, information, networking and fellowship opportunities that will be invaluable in furthering their careers. The initiative intends to identify women who are champions and role models in their respective industries in order to build a network of aspiring, emerging and pioneering women.
Visible Women is seeking mentors for our mentorship programme, designed to support and guide young women to achieve their career goals and be inspired to aim for the top. Our mentees range from current students, recently graduated and those early in their career or simply seeking a career change.
As a mentor you will be voluntarily committing to a 6-week programme giving between 1-2 hours a week of mentorship to a mentee. All mentees will be assigned to a mentor who is a seasoned female professional in a leadership/managerial position with over 5 years progressive work experience in their field.
Mentor requirements;
From one of the following fields; Law, STEM, Health and Social Care, Agriculture, Banking/Finance, Media, The Arts, Education, Tourism, Development/NGO, Politics and Business/entrepreneur
Be in a leadership/managerial position
Minimum 5 years progressive experience
Commit to mentoring for 6 weeks
Willing to provide mentorship with no monetary incentive
We are seeking mentors who are committed to support young women to grow professionally and give back to a community of young women whilst sharing their experiences to inspire the next generation of female leaders.
If this sounds like you then we want to hear from you, to apply please send an expression of interest stating why you would like to become a mentor and your professional background to [email protected]
Application deadline is Friday 24th September 2021 and the mentorship programme commences from 4th October 2021.
Find Zambia Jobs – The best job board for Jobs in Zambia