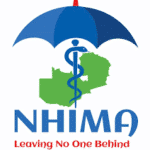 National Health Insurance Management Authority (NHIMA)
Job Purpose
The role will support the Relationship Manager by conducting on going research and analysis of their allocated portfolio to enable optimal customer management and engagement. The role will assist in the identification of opportunities for growth as well as risks, interpret research findings and analytics and make recommendations to enable to proactively identify solutions and support performance targets.
Key Responsibilities
To Conduct research on the allocated portfolio and actual employers on their compliance levels, lapse rates and collections.
To Compile and analyse information regarding employers within the portfolio, including number of members and collections.
To reconcile contributions made to the scheme to employers and members through confirmation of receipts to the bank statement
To ensure that contributions are made by the members timeously and in the right amounts
To on-board and orient new members onto the Scheme
To submit and follow up applications for bio metric card printing for members under management
To resolve all queries relating to membership and contributions
To ensure that only Bonafede members access the health care services in line with their benefit package
Knowledge, Skills, Qualifications and Experience
Grade twelve (12) School certificate with 5 'O' levels with credit or better including Mathematics and English Language;
Diploma in Accountancy/Finance, Commerce, Business Administration Or Information Technology
Competencies required for this Role
 Diploma in Accountancy/Finance, Commerce, Business Administration Or    Information Technology;
 Certificate in management of a health insurance scheme, compensation fund or social security will be an advantage.