Full Time
Applications have closed.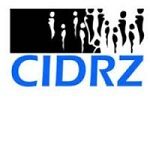 Centre for Infectious Disease Research in Zambia (CIDRZ)
Ndola, Chinsali, Lusaka, Kasama – Lusaka District, Lusaka Province
Reports to Deputy Chief of Party. The incumbent supports implementation of both TB and TB/HIV activities on TBLON program in CIDRZ supported sites and Research activities within the TB department. This position will be responsible for supervising the TB mentors, the Public Private mix Coordinator, the MDR-TB coordinator and the Laboratory coordinator. The position will also assist the director TB department in the management of the department including strategic planning, administrative.
Main duties
Works closely with and supervises the TB mentors, the Public Private mix Coordinator, the MDR TB coordinator and the Laboratory coordinator in execution of their respective activities
Works closely with the Project Manager in monitoring project activities in relation to the work-plan
Ensures that all project activities are done in a collaborative approach with the relevant stakeholders to minimize duplication of efforts but optimize impact of interventions of TB patients
Constantly monitors the project environment and engage the project manager and DCOP TBLON whenever the work-plan needs to be adapted
Works closely with the Strategic Information Manager to ensure that performance reports are shared monthly and that the project team uses project data as a learning tool
Acquire and maintain an in-depth and up-to-date knowledge of matters related to the provision of TB care and HIV care
Provides medical oversight in a professional and supportive manner to the clinical and nursing staff on the project
Reviews history and physical examination of patients in conjunction with the Clinical Officers, Nurses or Medical Officers and provides constructive and supportive feedback and teaching in each case.
Conducts training and educational sessions to assist clinical staff in the provision of quality care
Actively involved in efforts to institutionalize TB case finding, improve TB treatment success, monthly data review meetings and TB mortality audits at facility level
Provides clinical mentoring to medical staff on TB, TB/HIV care and other general medical conditions.
Works with the TB/HIV Implementation team to ensure the referral of patients between TB chest clinics and ART clinics
Ensures the confidentiality and rights of all patients
Provides input to the TB department strategic planning and budgeting processes
To Attends and presents at clinical/case rounds/grand rounds/teaching rounds as required
Qualifications
Bachelor of Medicine and Surgery.
Training in ART management and TB care.
Registration with the Medical Council of Zambia a must.
At least two (2) years managing the clinical care of patients for HIV and TB.
Experience in TB program management.
Experience in conducting/involvement in research is an added advantage
Only shortlisted candidates will be contacted. Please indicate District (s) of your preference in the application letter.