Full Time
Applications have closed.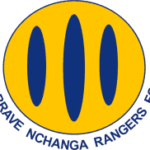 Nchanga Rangers Football Club
Proudly Sponsored by Konkola Copper Mines Plc
Nchanga Rangers Football Club (Brave) seeks to hire talented Zambians who will help to drive the Club's ambition of restoring its place as one of the most revered football clubs in Zambia. The Club has a rich heritage having been champions of Zambia twice and also won six major trophies. Brave Rangers has a project seeking to create a niche as a centre for football excellence and development, focused on young talent and competing for major honours in Zambia and on the African continent. In order to achieve this objective, Nchanga Rangers Football Club is looking for ambitious and self-driven individuals to fill the following positions:
Media Officer
The Club seeks to create sustainable interface with its supporters and fans, and the media via a robust communication network through conventional and social media platforms. The Media Officer should be a self-driven young person with proven excellent writing skills and a good command of spoken English.
The Media Officer shall be responsible for the following functions:
(I) Ensuring publicity of the Club's activities in the footballing sense by arranging press conferences for the Club President/Technical Team or other authorized Exco members, organizing newspaper, television and radio interviews for the Technical Bench/ExCo
(II) Managing social media platforms by generating and posting content on Facebook, WhatsApp Instagram, Website etc (III) Maintaining an archive for the Club for photographs, press clippings, television footage and other materials (IV) Manage the Club's equipment for media usage
(V) Create and manage the Club's magazine and newsletters/any other publications
(VI) Manage the Club's advertising and other promotional materials
(VII) Superintend over the advertising by the Club's partners i.e. A-frames, pop-ups, banners,
wall paintings, billboards and others (VIII) Create and manage the Nchanga Rangers Football Club website (IX) Generate profiles for all players of Nchanga Rangers Football Club
Qualification
A minimum of a degree in Media and Journalism, other social sciences or its equivalent. Must have a minimum of 3-years' experience working at a high level in a related field.
Suitably qualified and interested individuals should send their applications to [email protected] by close of business on 21st June 2022. Hard copies of applications can be handed to the Club Secretary at Nchanga Stadium in Chingola.