Full Time
Applications have closed.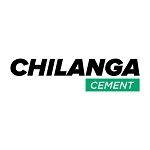 Chilanga Cement
Chilanga Cement is the leading supplier of building materials and major construction solutions provider in Zambia and the regional market. The Company operates a network of facilities, which includes two integrated Cement plants (with a combined capacity of 1,500,000 tonnes per annum) in Chilanga and Ndola, and distributes by road and rail to all corners of the country and southern Africa.
Joining Chilanga Cement means being part of a successful organization that builds its business strategy around product innovation. For Chilanga Cement, People Development is an investment in the future. Training and skills development means employees can take control of their own careers; everyone builds their own rich and diversified career portfolio. You hold the keys to your success!
Chilanga Cement, Ndola Plant, is looking to recruit a dynamic, motivated, enthusiastic and qualified individuals to take up the roles of;
1. MECHANICAL SUPERVISOR (x2)
Overall Mission Of the Role:
To ensure that the equipment is well maintained at optimum cost as well as ensure completion and quality of the execution of maintenance jobs. This position reports to the Deputy Mechanical Manager.
Main Responsibilities:
Responsible for the maintenance and wellbeing of the relevant equipment.
Record some possible anomalies observed on the equipment during maintenance or inspection.
Monitor the time requirements for each job and the optimal manpower and skills necessary for executing jobs.
Supervise the trial of equipment after maintenance.
Ensure that proper safety measures are being adhered to at all times by all personnel.
Responsible for scheduled inspection of tools and tackles (including safety tools and tackles) and ensuring that these are in optimal condition of safe use.
Monitor job duration, cost and performance of crew, and recommend improvements for cost reductions.
Respond to emergency repair needs and ensure safe storage and disposal of replaced spares
Technical skills
Knowledge of work and safety rules and regulations
Knowledge of relevant equipment
Hands-on experience on the equipment
Knowledge of relevant software
Qualifications, Experience and skills required:
At least Diploma in Mechanical engineering with 5 years hands-on experience in a process industry.
3/5 years' experience in industrial process.
Should be a member of EIZ
Interested applicants may send their application letters and Curriculum Vitae to the under-listed no later than , Thursday, 1st September, 2022. Applicants do not need to send copies of their qualifications at this stage.
Applicants should ensure that the position they are applying for is clearly written in the subject of the email. Only emailed applications will be accepted and should be sent to:
E-Mail Address: [email protected]
Please also note that only short-listed candidates will be contacted.