Full Time
Applications have closed.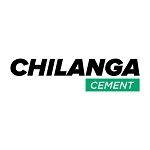 MECHANICAL INSPECTOR (X1)
Overall Mission of the Role:
This person will measure and monitor equipment conditions, analyse trends, and identify the needs for maintenance (mechanical, electrical, instrumentation and civil works), necessary to maximise equipment reliability, performance and life expectance, at the lowest possible cost and taking into account production constraints.. The position will report to the Mechanical Supervisor.
Maintains in depth knowledge of the condition of all plant equipment on a continuous basis.
Create, evaluate and improve Inspection Master Plans for the plant equipment.
Ensures the planned inspection of all plant equipment and initiates work orders based on inspection results, including safety checks. In case of anomaly, performs first analysis and defines priorities for each action.
Monitors and co-ordinates condition predictors, for all critical equipment.
Follow-up and update preventive maintenance schedule.
Contributes to validation and updating of equipment specification files and history sheets.
Evaluate and improve the preventive maintenance job plans (from supplier's recommendation if existing), create and update the corresponding inspection job plans, in coordination with the planner.
Ensures systematic review, application and optimisation of lubrication program.
Contributes to the analysis of failures and problems, recommending corrective actions
Proposes economic ways to extend the life of plant equipment.
Performs systematic inspections of all assigned plant equipment.
Perform non-systematic inspections (repetitive problems, validate work requests, daily incidents).
Helps to Drive the Predictive and Proactive Maintenance (PPM) Program.
Ensures quality of execution work done on and off site, and of materials received.
Supports Plant Safety Program.
Provides technical support for plant activities and the maintenance functions.
Coaches/mentor plant employees.
Communicates effectively with other departments.
Plays an active role in budget preparation, forecast updating and compliance.
Qualifications, Experience and skills required:
Craft Certificate in Mechanical Fitting.
At least 5 years hands-on experience in a process industry.
Should be a registered member of EIZ
Good knowledge of Safety rules and regulations
Knowledge of Cement production process
Computer literacy, especially CMMS
Problem solving methods and tools (Root Cause Failure Analysis, Risk Analysis).
Understanding of cause and effect relationships.
Ability to learn through formal training and work related experiences.
Basic knowledge of electricity principles.
Knowledge of testing devices (vibration, oil analysis, infrared thermography, dye penetrants, ultrasonic, magnetic particles, radiographic….).
Ability to collect and analyze vibration data.
Measurement of gauge.
Interpretation of results.
Establish an electrical diagnosis.
Knowledge of tag out procedures and safety rules concerning electricity.
Basic knowledge of electricity principles.
Result driven (reliability, cost)
Accuracy and precision.
Good aptitude for field work
Ability to interact with plant personnel. Good interpersonal skills.
Strong communication skills, both oral and written
Ability to take decisions.
Ability to prioritise actions.
Ability to multitask effectively
Demonstrated leadership capabilities.
Interested applicants may send their application letters and Curriculum Vitae to the under-listed no later than , Thursday, 28th  September, 2022. Applicants do not need to send copies of their qualifications at this stage.
Applicants should ensure that the position they are applying for is clearly written in the subject of the email. Only emailed applications will be accepted and should be sent to:
E-Mail Address: [email protected]
Please also note that only short-listed candidates will be contacted.