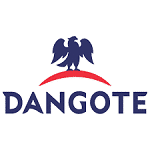 Description
Lead shift gang in performing maintenance and repair duties for the plant.
Ensure that all aspects of work are done in compliance with safety laid down procedures and standards.
Inspect, maintain, troubleshoot, repair and service facilities, machinery and equipment and perform or make recommendations regarding maintenance and repair activities.
Perform preventive and predictive maintenance checks and servicing on equipment by implementing maintenance schedules.
Perform corrective mechanical maintenance by troubleshooting the cause of malfunctions using visual inspection and precision measuring and testing instruments and replacing or repairing broken parts.
Rebuild equipment as needed; disassemble and clean item; order replacement parts and repair mechanical malfunctions; reassemble and test items.
Work with engineers as needed in order to complete assignments; provide inputs as requested regarding the design, installation and maintenance of systems.
Operate and maintain variety of hand and power tools used in the performance of assigned duties.
Prepare reports, forms, correspondence and related documentation regarding assigned operations in a complete, accurate and timely manner.
Perform any other duties as may be assigned by the Engineers from time to time.
Requirements
A minimum of five (5) years of related experience,
Advanced Certificate or equivalent qualification in a relevant discipline
Member of the Engineering Institute of Zambia
Grade 12 Certificate
Proficiency in Microsoft office suits/SAP applications.
Benefits
Medical Insurance Cover
In-House Pension Scheme
Quarterly Production Bonus
Life Assurance