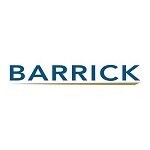 Lumwana Mining Company Limited (LMC)
Position: Mechanical Fitter x4
Lumwana Mine, Kalumbila, Zambia.
Reporting to: Mechanical Maintenance Supervisor – Crushing/Milling Plant.
Lumwana Mining Company Limited (LMC), a copper mining company owned by Barrick Gold Corporation is situated in the North Western region of Zambia, some 300 km west of the Zambian Copperbelt and 95 km south west of the provincial capital of Solwezi. The mine is a multi-pit, multi staged operation mining approximately 100MT of ore and waste per annum and producing copper concentrates containing an average of 120,000 tonnes of copper metal per year over a twenty (20) year mine life, making Lumwana the largest single open cut copper mine in Africa. The Company is now looking for highly committed and qualified individuals to be considered for the position of Mechanical Fitter.
Role Summary
Reporting to Mechanical Maintenance Supervisor – Crushing/Milling Plant you will be responsible for performing high quality preventative, corrective, and routine maintenance activities in a safe, health, and environmentally friendly; and in efficient and cost-effective manner to deliver reliable performance of the Processing Plant equipment.
Responsibilities

Carry out maintenance activities assigned by the Maintenance Supervisor/Leading Hand in accordance with safe work procedures and standards which including JSA's, FLRA, Hazards Identification and SOP's.
Ensure allocated jobs are always completed to a high quality and standard, and provide quality feedback
Complete all PM sheets and other job-related paperwork to a high standard and quality– focusing on the accuracy of information returned to the Supervisor/Leading Hand (hours, parts used, tasks completed, and defects identified).
Maintain a positive interaction and professional work ethic through effective, honest communication with supervisors, peers, and operations personnel.
Identify and resolve issues associated with breakdown/corrective maintenance in a timely manner
Maintain a high standard of housekeeping in the work area both during and after completing a job/task.
Experience & Qualifications
Grade 12 certificate
Holder of a Craft Certificate or better in Mechanical Engineering
Minimum of 2 years' experience in maintenance of fixed plant equipment complete with industry qualifications and preferably in the mining industry or a mineral processing industry role.
Minimum of 2 years' experience in Larox concentrate filter maintenance is an added advantage
Ability to show initiative and have good interpersonal skills.
A Member of EIZ
Must have good communication skills in English language.
Demonstrated application of continuous improvement ideasZambian Nationals who meet requirements for this position and are resident in Zambia are strongly encouraged to apply.

Applicants may be subjected to any of the following: a Security and / or Police Clearance Check; a Competence Assessment, Qualifications, Credit and Reference Checks.

'Be Aware of Fraudsters'

Lumwana Mine does not solicit for payment of any funds towards the recruitment process.
Find Zambia Jobs – The best job board for Jobs in Zambia