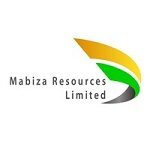 Website Mabiza Resources Limited
Mabiza Resources Limited ("Mabiza") operates the Munali Nickel Mine ("Munali"), which is located in the Mazabuka District, 80kms south of Lusaka, Zambia. Mabiza is a wholly owned entity of Consolidated Nickel Mines Ltd.
The Mine is a modern, world class facility with fully mechanized underground operations. To support this vision. Mabiza is seeking the services of an experienced and qualified individual to take up the position of:
Role:  Mechanical Fitter
Reporting:  Mechanical Foreman
Job Purpose:   To keep all fixed machine/equipment in various departments in good order and in compliance with the safety standards.
Responsibilities: –
Ensuring implementation of safety and health policies and practices in line with company requirements and in compliance with legislation.
Ensuring that all fixed plant Infrastructure work operations are in line with the requirements of the company to meet all OHSE objectives.
Ensuring all procedures, processes, and systems in use in undertaking fixed plant works are in line with company policy direction.
Ensuring that all tools and equipment are well secured, in good order and available for use.
Ensure that clarification is done before a task is completed.
Ensuring that sufficient planning is undertaken for all lined up tasks.
Ensuring that all fixed plant equipment commissioning, service, maintenance, and repair are executed to the highest acceptable standards.
Maintain workplace/Workshop at the highest acceptable standard.
Accurate reporting
Completion of checklists and work orders with accurate details of findings
Ensure proper handovers of equipment to operations are done upon completion of task.
Skills & Qualifications: –
Craft certificate in Mechanical fitting
Fitter should enjoy technical work and possess excellent hand-eye coordination.
Experience in pipe fitting for both civil and mining industry and able to interpret circuits diagrams.
Member of EIZ
Experience in pump, conveyors, crushers repairs and mining equipment maintenance
MRL offers equal employment opportunity. If you are ready to take up this opportunity, e-mail or post your CV with a full application letter. Only shortlisted candidates will be contacted. Please apply to:
Human Resources Business Partner
Mabiza Resources Limited
P.O. 50799
LUSAKA
Or email your application and C.V. to: [email protected]
Closing Date: 20th July 2021