Full Time
Applications have closed.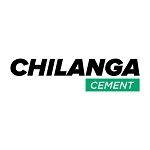 Overall Mission of the Role:
This person will ensure mechanical maintenance and repairs are done on plant equipment in a safe and effective manner according to maintenance schedules to facilitate smooth plant operations. He/she will ensure scaffolding erection and dismantling is done in a safe and effective manner according to standard way of scaffolding installation to facilitate smooth plant operations The position will report to the Mechanical Supervisor.
Perform maintenance and repairs to plant equipment in order to ensure equipment is available, reliable and safe to operate utilizing at least three of the following skills: rigging, fitting, machining, welding/cutting, lubrication and/or operation of a major piece of plant equipment.
Carries out mechanical maintenance on plant equipment as per maintenance scheduling and using job plans.
Repairs mechanical equipment on breakdown.
Reports, through breakdown reports to superiors on cause of breakdown remedy done and spares used.
Ensures good and correct use of tools and ensures place of work is left clean after repair/maintenance tasks.
Carries out pre-planned/preventive maintenance work involving dismantling machines, cleaning parts for clear visibility of tear and wear.
Carries out scaffolding erection and dismantling as per maintenance scheduling and using job plans.
Carries out pre-planned/preventive maintenance work involving proper storage of scaffolding material and replacement of worn out and broken components.
Inspects erected scaffolding to ensure it conforms to the standards.
Reports any defective/damaged scaffolding components to the immediate supervisor.
Test-runs completed work to ascertain quality of repair and safe running of machinery concerned.
Initiates orders for required materials/spares by compiling a list for superior's action.
Perform other related duties as assigned.
Qualifications, Experience and skills required:
Mechanical Artisan's Craft Certificate.
Certificate of competency in Scaffolding erection and dismantling.
At least 5 years hands-on experience in a process industry.
Should be a registered member of EIZ
Knowledge of work and safety rules and regulations
Sound mechanical knowledge ( rigging, welding/cutting, machining, fitting, lubrication, operation of major equipment)
Knowledge of procedures for the repair and maintenance of plant equipment (Equipment may have the following attributes: HVAC, electrical, mechanical, hydraulic and pneumatic)
Knowledge of preventive and predictive maintenance schedules and programs on plant equipment
Knowledge of relevant equipment
Knowledge of engineering drawings.
Knowledge of relevant software
Knowledge of records keeping on plant equipment
Leadership & Behavioural Skills
Attention to details
Good aptitude for field work, strong motivation to "dirty his own hands" and attention to cleanliness
Accurate, meticulous
Reliable/independent
Flair for doing the "routine"
Disciplined and respectable in the eyes of the peers
Effective written and verbal skills
Ability to make sound decisions based on the available information
Team building skills/consensus builder
Ability to complete assigned tasks in a timely manner
Interested applicants may send their application letters and Curriculum Vitae to the under-listed no later than , Thursday, 28th September, 2022. Applicants do not need to send copies of their qualifications at this stage.
Applicants should ensure that the position they are applying for is clearly written in the subject of the email. Only emailed applications will be accepted and should be sent to:
E-Mail Address: [email protected]
Please also note that only short-listed candidates will be contacted.