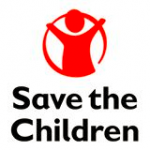 Save the Children International
Save the Children is the world's leading independent organization for children. Our Vision is a world in which every child attains the right to survival, protection, development and participation. In Zambia, Save the Children works in the following Thematic areas: Education, Health& Nutrition, Child Protection, Child Rights Governance and Child Poverty; including Humanitarian response. Save the Children wishes to invite qualified individuals to apply for the following position:
Position: MEAL Project Officer Child Protection
Duty Station: Lusaka
Role Purpose:
The Project Officer-MEAL will support the Child Protection (CP) team in MEAL processes across the five CP awards. The incumbent will further consolidate and scale up Save the children work on research, capacity building and advocacy activities at both community, district, provincial and national level, to ensure accountability on the delivery of child rights by government and local stakeholders. This will be achieved through strengthening of partner's capacity in monitoring and documentation of key project outcomes. Supporting the strengthening of partner' structures to influence good practices in project implementation in Child Protection, in line Save the Children's three breakthrough. Project Officer-MEAL will work closely with the CP Program Manager and Program Coordinators, MEAL staff within SCI and other MEAL staff from implementing partners.
Reports to: Program Manager – Child Protection with dotted line to the MEAL Manager
Staff directly reporting to this post: None
KEY AREAS OF ACCOUNTABILITY:
Monitoring and Evaluation
Conduct site visits to assess project progress.
Development of relevant data collection tools
Support Child Protection team in the use of relevant data collection/monitoring tools
Work with the MEAL team in conducting studies/assessments
Capacity building of partner staff in the use of SCI MEAL tools
Facilitate timely partner reporting to SCI
Accountability
Implement accountability mechanisms at field level, such as complaints response mechanisms.
Ensure that activities are carried out to raise awareness of prevention of sexual exploitation and abuse and handling of serious complaints in line with child safeguarding policy.
Knowledge Management
Tap into internal and external best practice in the MEAL sector and help to introduce this for the benefit of the country programme.
Technical Assistance
Support capacity building of Implementing Partners in Result Based reporting of Child Protection interventions on the programme.
Support partner finance due diligence, assessments, vetting, selection processes and be part of the process of awarding sub grants/sub-contracts.
Support review of sub-grantees proposals and budgets.
Support capacity building of implementing partners in documentation.
Documentation and Reporting
Timely preparation and submission of programme reports (monthly, semi-annual, annual) to the donors.
Review of Implementing Partner reports and providing feedback.
The post holder may be required to carry out additional duties within reasonableness of their level of skills and experience.
QUALIFICATIONS AND EXPERIENCE
A minimum of Bachelor Degree in Economics, Demography or Development Studies.
At least 3 years of relevant working experience with right-based issues; preferably children's rights within civil society sector;
Strong knowledge of Children's rights and governance.
Demonstrated skills in the design of human rights projects
Experience in proposal development
Good analytical and report writing skills
Flexible and adaptable to dynamic changes and fast-paced work environment
Child Safeguarding:
Level 3 – the responsibilities of the post may require the post holder to have regular contact with or access to children or young people.
PLEASE DO NOT ATTACH COPIES OF YOUR CERTIFICATES
The closing date for receipt of applications is Friday, 30th April 2021. Only short listed candidates will be notified.
Save the Children reserves the right to re advertise if suitable applicants are not found.
Find Zambia Jobs – The best Job board for jobs in Zambia