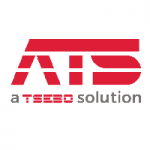 Job Title: Meal Clerk
Job Purpose: Facilitate in the preparation of foods, cooler, freezer; and packing of food, overseeing the preparation, presentation of meals, and preparation of Meal Reports and sending mails.
QUALIFICATIONS AND PERSONAL ATTRIBUTES
Minimum qualification of at least grade 12, and 2-years' experience in catering industry, A Certificate in Computer and food production will be an added advantage.
Skills
Strong IT skills, Must be familiar with Excel, word and Email
Handle products and equipment in accordance with food safety and safety guidelines.
Able to show initiative and have good interpersonal skills
Must know how to use the cooking range, ovens and other modern kitchen equipment.
Able to interact with personnel from other Departments
Able to supervise a large kitchen brigade
Be physically fit and be able to pass pre-employment and medical examinations.
If you are suitably qualified, please email your application letter, and CV with references, to the following email addresses [email protected] or drop your application letter with CV at the ATS Kalumbila Human Resources Office. The closing date for receiving applications is 21st April 2021. If you don't hear from us within 30 days, please consider your application unsuccessful.