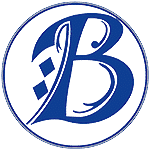 Website Banani International School
Banani International School is seeking the services of an experienced Mathematics/PE Teacher.
The successful applicant will hold a degree in Education, have at least 3 years teaching experience, preferably using the Cambridge Curriculum and be registered with the TCZ.
As we are a girls boarding school, the candidate should have a clear understanding of the importance of girls education and demonstrate an ability to create pedagogically sound and innovative lesson plans designed to engage students  in Mathematics and ADDMA, up to and including A level studies.
How to apply
Send your application to email: [email protected]
Find Zambia Jobs – The best Job board for jobs in Zambia