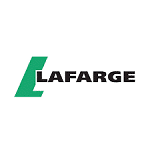 Lafarge Zambia is the leading supplier of building materials and major construction solutions provider in Zambia and the regional market. The Company operates a network of facilities, which includes two integrated cement plants (with a combined capacity of 1,500,000 tonnes per annum) in Chilanga and Ndola, and distributes by road and rail to all corners of the country and southern Africa.
Lafarge Zambia Plc is a member of LafargeHolcim Group, which is reinventing how the world builds to make it greener and smarter for all. LafargeHolcim is a global leader in recycling waste as a source of energy and raw materials through products like Susteno, its leading circular cement. LafargeHolcim's 70,000 employees are committed to improving quality of life across more than 70 markets through its four business segments: Cement, Ready-Mix Concrete, Aggregates and Solutions & Products.
Joining Lafarge Zambia means being part of a successful international Group that builds its business strategy around product innovation. For LafargeHolcim, People Development is an investment in the future. Training and skills development means employees can take control of their own careers; everyone builds their own rich and diversified career portfolio. You hold the keys to your success!
Lafarge Zambia is looking to recruit a dynamic, motivated, enthusiastic and qualified individuals to take up the following roles:
Materials Yard Supervisor.
Overall Mission of the Role:
Within the framework of the company's objectives and yearly plans, the mission is to supervise loading
and offloading of materials mainly coal, gypsum, clinker and any other alternative fuel materials within
the plant.
Responsibilities:
Carries out pre-shift checks on the vehicle to check for oil, water, diesel, tyres, grease etc to
ensure it is in road worthy condition and reports defects to Supervisor for action.
Operates/drives Front End Loader.
Performs various tasks at the plant premises such as transportation of coal, gypsum, or clinker
Records the arrival and departure of all the wagons coming for offloading and submits to the
supervisor at the end of shift
Cleans and washes the loader before it is handed over for service
Ensures safe offloading of materials to avoid causing injury to others
Ensures that the machine is clean at all times
Performs any other duties as may be required from time to time by the supervisor
Qualifications, Experience and skills required:
Grade 12 GCE Certificate
Class D driving license – Nine (9) months to obtain
Driving Front End Loaders (FEL)
Ability to judge operational parameters for effective manipulation
Above normal driving skills to manipulate and handle Front End Loader effectively
Communication Skills and able to read and write
Must be capable of following strict procedures and instructions while at the same time, able to
manage unexpected events
Interested applicants may send their application letters and Curriculum Vitae to the under listed no later than Thursday 10th June 2021. Applicants do not need to send copies of their qualifications at this stage.
Applicants should ensure that the position they are applying for is clearly written in the subject of the email. Only emailed applications will be accepted and should be sent to: [email protected]
Please also note that only short listed candidates will be contacted.
Find Zambia Jobs – The best job board for Jobs in Zambia