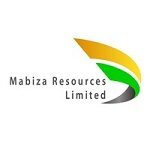 Mabiza Resources Limited
Mabiza Resources Limited ("Mabiza") operates the Munali Nickel Mine ("Munali"), which is located in the Mazabuka District, 80kms south of Lusaka, Zambia. Mabiza is a wholly-owned entity of Consolidated Nickel Mines Ltd.
The Mine is a modern, world-class facility with fully mechanized underground operations. To support this vision. Mabiza is seeking the services of an experienced and qualified individual to take up the position of:
Role: Material Coordinator
Reporting: Maintenance Planner
Job Purpose: To coordinate and expedite the flow of materials, parts, and assemblies and act as a link between Engineering and Commercial on all relating to the procurement of spares and services for Engineering.
Responsibilities: 
To compile a computerized record of purchase requests and open orders, status and location of materials for Engineering and highlight and delay in the procurement process and notify the immediate supervisor.
To be the owner of all Engineering critical spares and provide the status of each spare.
Ensure all equipment and tools in use in all work assignments are fit for purpose.
To liaise with commercial and Engineering on stock levels, specify minimum/maximum levels, make arrangements for repair and assembly of materials or parts and examine the quality of parts received to ensure compliance to specifications.
Work closely with procurement, coding, planning, scheduling, and work coordination to provide seamless execution.
Use matrices to measure tasks and develop action plans to improve the process.
Support maintenance planner and Foremen in sending unused materials back to the warehouse
Coordinate the issuing of tools and PPE
Development of reorder levels for all stock items.
Assist in the review of Engineering costs before and after the month has finished ensuring costs are within budgeted figures,
Skills & Qualifications: 
Minimum of Full craftsperson class in Mechanical/ Electrical Engineering
Full Technician class in Mechanical/ Electrical Engineering is an added advantage.
A minimum of 5 years experience in a similar role.
3 years experience in the Mining industry
Competency in the use of Microsoft package,
Knowledge of process plant equipment.
MRL offers equal employment opportunities. If you are ready to take up this opportunity, e-mail or post your CV with a full application letter. Only shortlisted candidates will be contacted. Please apply to:
Human Resources Business Partner
Mabiza Resources Limited
P.O. 50799
LUSAKA
Or email your application and C.V. to: [email protected]
Closing Date: 6th August  2021