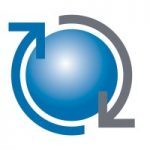 We are looking for a driven and energetic Marketing Trailblazer. You will be making critical decisions regarding branding, product distribution, sales and budgeting under the supervision of the Marketing Manager. You will copyrighting visual and written content for various campaigns.
If you are passionate about making magic happen using a range of marketing tools and channels, are an excellent communicator, able to work well with others and have proven work experience in telecoms or financial services, then you are the one we are looking for! This position is contractual for a period of two (2) years.
Among other responsibilities, you will be expected to:
Manage all our social media accounts and grow our social media presence
Develop engaging, creative and innovative content
Manage the performance and content of our various websites
Write clear and error-free content (social media copy, speeches, press releases, etc.)
Interpret creative briefs and turn them into copy concepts
Manage and develop our marketing campaigns
Your minimum Qualifications and Competencies should be:
Proven marketing experience of not less than 2 years in telecoms or financial services
A diverse portfolio which you can present
Strong experience with social media management tools (Hootsuite, HubSpot, FB Business Manager, etc.)
Experience with productivity software (Asana, Jira, Adobe, Office 365, SharePoint, OneDrive, MS Teams)
Diploma or Degree
If you are interested, please submit your application attaching your portfolio by following the link https://hr.abbank.co.zm/ latest by
21 November 2021, midnight. Only candidates who submit a portfolio and are shortlisted will be contacted.
*Membership to ZAM is not obligatory. The Bank will cover all membership requirements.
AB Bank is an equal opportunity employer
Our values are Simple | Reliable | Responsive