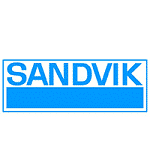 Sandvik Mining & Construction
Location: Centre, Zambia
Position: Marketing Specialist – Central Africa
Scope
Drive local marketing & communication activities in collaboration with Marketing & Communications Business Area Mining.
Main Responsibilities:
Collect marketing intelligence based on guidance from Business Line Managers and BA Mining Business Development
Work with Account Management to identify actual customer share of customer spend and define customer relevant marketing actions
Local execution of product launches to create customer awareness.
Develop, define, and execute a marketing plan and budget in collaboration with Sales Area Manager and Global Marketing
Manage and promote internal and external communications
Develop and execute brand campaigns on relevant digital media channels inclusive of Public Relations (PR)
Manage the localisation of all marketing and technical materials and ensure availability of stock.
Ensure leads are gathered, qualified, and distributed via CRM a Salesforce Tool
Admin and ambassador of the CRM management system in the Sales Area.
Ensure consistent branding by enforcing application of brand guideline
Manage trade shows, customer events/exhibitions including seminars
Manage local marketing material production in a cost-efficient way
Develop Quarterly Marketing report to include invoicing to top 10 customers
Required Competencies:
Strong customer service focus, also under pressure.

Influencer/persuasive

ability.
High level of professionalism, honesty, and integrity.
Highly developed interpersonal skills and the ability to build effective relationships
Excellent written and verbal communication skills.
Excellent listening skills.
Flexible, self-motivated with demonstrated initiative.
Strong analytical skills.
High level of initiative, drive and determination to achieve goals and targets set for customer satisfaction.
Ability and willingness to travel is expected in this job.
Experience:
5+ years of experience in marketing and communications or equivalent experience gained from work or training
Exposure to the Mining, Construction or Engineering industries is essential.
Knowledge of and experience with Sandvik Mining and Construction product range would be beneficial.
Commercial management experience or equivalent experience gained from work or training
Adequate Sales or Marketing background, particularly in aftermarket support sales.
Skilled in strategic planning and tactical execution
Education:
Bachelor qualification in Marketing / Business or relevant Bachelor level.