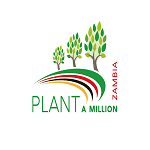 We are hiring talent to join committed, dedicated and passionate team!
We need the following skills:
MANDATORY: Adobe Suite or Photoshop
PLUS: Working knowledge with CRM systems such as SalesForce, AutoCAD and outstanding MS PowerPoint skills.
Content development (creative writing, graphs, charts, pictures, voice, videos) aligned to consumer behaviour for:
Print (flyers, banners, brochures, articles), Online (website, email, Search Engine Optimisation (SEO), Media placements and adverts (newspaper, radio, TV), Newsletter, Online shop, Social media (Facebook, Instagram, Twitter, LinkedIn, TikTok, Snapchat), Websites, Exhibitions, Product displays
PR (positive image of our company), Comms (press release) and coaching Sales Team on correct way of communicating
Identify potential customers
Marketing campaigns for sales channels (retail, wholesale, multiplier, GRZ) better than competitors and based on consumer preferences
Measure return on marketing investment and reporting the results
Establish partner networks and implementing the latest marketing technologies and techniques.
Strong network to media to distribute developed content
Mode of application
Individuals meeting the above requirements should submit their letters of applications, accompanied by detailed CVs and copies of academic and professional certificates. Applicants are to include three (03) names and addresses of referees, two of whom should be professionally acquainted with the applicant. Electronic applications should be emailed to [email protected].