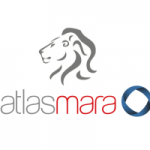 Designation: Marketing Manager
Reporting Line: Country Head of Marketing & Corporate Communications
Business Unit: Marketing
Location: Lusaka
Job Purpose
To work closely with in-country business units to develop, direct and implement Marketing and Communications plans and ensure a positive brand and corporate image to support the business to achieve its revenue and growth objectives
Key Outputs & Responsibilities
Business Partnering
Build professional working relationships with stakeholders across the business to understand their business objectives and marketing requirements
Develop marketing plans in line with Country Marketing and Communications strategy
Identify potential strategic partnerships / relationships to enhance the marketing strategy and improve business insight
Branch partnering to maintain look and feel and develop micro marketing plans
Research and Analytics (including Management of the CRM Database)
Support Marketing Intelligence COE and Country Head of Marketing and Communications to conduct research to understand market trends and their impact
Participate in conducting economic and commercial research to identify potential markets for products and services
Digital Transformation
Contemporary knowledge of digital tools, platforms and channels and a good understanding of technology management
Brand Management
Work closely with agencies, suppliers, internal staff and media to create and manage the bank's brand and corporate identity for specific campaigns and in-country marketing initiatives
Advertising and Sponsorships
Engage with relevant BU's and Country Head of Marketing and Communications to plan projects and campaigns analysing different elements of the marketing mix to successfully achieve project , sponsorship and campaign objectives
Experience & Qualifications
Grade 12 School Certificate with 5 credits including English and Mathematics
Relevant Marketing Honors Degree e.g. Degree in Business Administration and / or Marketing. An MBA and/or Digital Marketing Qualification is an added advantage
4+ years' generalist marketing experience. Experience in a financial institution is an added advantage
Demonstrated experience in the use of Microsoft Office applications, including Word, Excel and PowerPoint.
Interested Applicants who meet the job requirements should email their CV's to e-mail address [email protected]. Please note that only shortlisted candidates will be contacted.
Clearly state the position you are applying for as the subject. Closing date: Thursday, 25th February, 2021