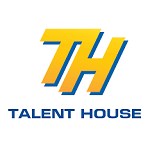 Our client is looking for a marketing manager to join their team and fulfil the following responsibilities;
A: Marketing activities
Annual Marketing plan
Prepare a marketing plan for the year, including events, press, and functions to be arranged, prepared by 15th November annually
Marketing meetings
Lead and arrange any necessary Marketing Committee meetings, held bi-annually with tenants.
Report on marketing activities held upcoming events, and present the budget.
Decorations
Arrange for decorations to be put up for events, including valentines, Christmas, Independence, as per the marketing plan.
Adverts and artwork
Engage with tenants to obtain artwork from them for their promotions.
Where tenants do not have in-house artwork available, make adverts and artwork for tenants for their promotions. To be used for the monthly poster & newsletter and social media posts.
Implementing marketing plan
Spearhead and Implement action plans and budgets from the annual marketing plan. For events including live cooking shows, Christmas events, raffle prizes etc., the Marketing Manager is to spearhead the events and ensure the setup is arranged in good time, and the events run smoothly. This will often require being available on either a Saturday or Sunday and in the evenings.
Discuss areas to increase foot traffic
Take the initiative to discuss and implement other marketing initiatives to increase foot traffic and raise awareness, such as Christmas events, Birthdays, Valentines, Independence among other events.
Social Media
Update Facebook, Twitter, Instagram pages.
Schedule posts for social media, and provide content
Grow the social media pages, through posting great content, and boosting.
Event Planning
Planning & implementation of events including inter tenant football tournament, World Environment Day, Birthday.
Communication
Design of monthly activity posters. The poster is to be printed for A3, A1 and A-frames and also shared on the mailing list electronically.
Farmer's Market
Ensure the Farmer's Market activity is increased and is well arranged and has an increasing level of foot traffic.
Represent the company at Farmer's Market committee meetings, with representatives from the farmers.
B: Reporting on marketing activities
Ensure a marketing report is submitted to the Managing Director by the 8th of each month, reporting on the marketing activities during the previous month, and looking forward to the following month. The marketing report will be submitted jointly with the monthly marketing fund account.
Key Requirements
Qualifications: 
Degree in marketing, business administration, or similar.
Specialised Knowledge and Experience
Atleast 2 years experience in marketing role with similar responsibilities.
Extensive knowledge of marketing strategies, channels and branding.
Digital marketing skills
Superb leadership, communication and collaboration abilities.