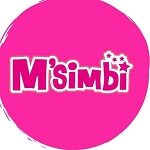 Job Title: Marketing Manager
Location of the Job: Lusaka, Makeni H/Q
Job Description:
The purpose of this position is to develop strategic marketing initiatives that maximize profitability and align with company goals, to provide visionary leadership in the execution of those initiatives.
Position Requirements:
Excellent communication skills.
Knowledge and experience with retail and customer acquisition programs.
Proficiency in Microsoft Office Suite: Word, PowerPoint, Excel a must.
Analytical skills, coupled with the ability to multi-task for highly visible projects.
Minimum 2 years' experience in managing and implementing marketing communications and retail programs
Bachelor's Degree in Marketing, advertising, communications or equivalent program.
Duties and Responsibilities:
Market Research and planning.
Experience building complex marketing programs and reporting on the results
Exposure to digital and direct response marketing
Competence as a creative writer with an eye for great emails and landing pages
Strong project management skills
Strong problem-solving ability, including metrics-driven thinking
Ability to travel as necessary
Manages marketing services department including development and distribution of all marketing Assets.
Oversees and directs market research, competitor analysis and customer service and retention monitoring processes and initiatives.
Provides leadership and support for the design, development and implementation of products and service lines.
Provides leadership in the development of joint ventures, affiliations and partnership arrangements.
Ensures marketing communications are coordinated, support marketing plan objectives and meet organizational expenditure requirements.
Manage strategic direction for promotion and advertising, coordinating with retail stores.
Directs implementation and execution of marketing and service policies and practices.
Develops annual marketing and service plan in support of organizational strategy and objectives.
Find Zambia Jobs – The best Job board for jobs in Zambia