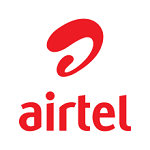 DEPARTMENT : Marketing
VACANCY : Marketing Director
LOCATION : Lusaka, HQ
Job Purpose
Responsible for conceiving, developing and deploying the country-level marketing strategy for delivering revenue numbers and for ensuring a strong and well positioned product portfolio.
Deliver nationwide marketing activities and ensure acquisition, retention and churn outputs stimulate usage, increase brand and top of mind awareness within the boundaries of the Marketing budget.
Core Responsibilities Are;
Defining marketing strategy for the country.
Improving Airtel's CMS in the OPCO Market.
Improving Airtel's relative position in the marketplace (Revenue Market Share).
Sustaining dominant Brand Affinity and TOMA in the operation.
Stimulating increase of consumption per user and increase of ARPU across the Network.
Enhancing current revenue streams and develop additional revenue streams though innovative product development, launch, and image management.
Managing the customer life-cycle and developing innovate strategies to Churn and increase retention.
Developing and enhancing processes that improve go to market and increase customer experience.
Ensuring optimal spend vis-à-vis budget and monitor performance against plan.
Creating a highly effective Team.
Skills And Knowledge
Educational Qualifications & Functional / Technical Skills
Bachelor's degree in Marketing and Management or like discipline.
An MBA with focus on Marketing.
Certifications or additional qualifications in Advertising, Business Administration, communications and management will be an added advantage.
Relevant Experience
At least 15 years working experience with 7 years or more in a senior management role in FMCG industry and at least 5 years in Telecoms Marketing.
Other requirements (Behavioral etc.)
Strong People skills – Building Collaborative Relationships and Empowering and Developing people.
Risk taking appetite.
Business and Commercial acumen.
Excellent understanding of corporate governance standards.
Should thrive in challenging situations.
Ability to network with global players.
Strong analytical skills and problem solving skills.
Entrepreneurial Ability.
Closing Date
Suitable candidates requested to apply by sending through their CV's to [email protected]. Closing date for receiving applications is Friday, 14th January 2022.
Airtel is an Equal Opportunity Employer and is non-discriminatory on the basis of race, gender, sexual orientation, disability, ethnic grouping.
Please note that due to the high volume of applications received, only shortlisted candidates will be contacted.