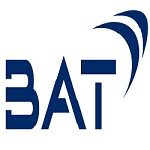 BAT is evolving at pace – truly like no other organisation.
To achieve the ambition, we have set for ourselves, we are looking for colleagues who are ready to live our ethos every day. Come be a part of this journey!
BAT ZAMBIA IS LOOKING FOR A MARKETING DEPLOYMENT INTERN TO JOIN OUR TEAM IN LUSAKA
SENIORITY LEVEL Internship
FUNCTION Marketing
SALARY RANGE Competitive salary package
LOCATION Lusaka, Zambia
Reports to Marketing Deployment Manager
ROLE POSITIONING AND OBJECTIVES
Your main responsibility will be to support development of customers/channels to achieve an increase in volumes & share across portfolio as well as assist in the development and implementation of consumer and promotional activities in line with the brand objectives
What You Will Be Accountable For

Rigorously analyse and report marketing research data to ensure brand issues are understood and corrective action identified.
Recommend and handle all brand activity to ensure fit with brand strategy, IMP and corporate guidelines.
Manage external agencies to ensure all brand activity is in line with the requirements of the brief.
Handle communication between Trade Development and Trade Marketing and Operations to ensure the cycle plan activities are effectively performed.
Implement a Key Accounts plan with customized trade programmes to meet business objectives and ensure outstanding performance.
Manage Key account performance by quarterly business reviews to ensure performance against targets
Complete the marketing activities in the outlets to meet customer and consumer objectives as described in the cycle plan.
Train and educate customers if necessary, providing required material and instructions on BAT brands
Work with appointed Marketing Procurement resource to ensure procurement of agreed specs at the best possible price
Ensure suppliers are handled guided by the Supplier Management Framework
Handle all assigned funds, materials and equipment in a secure and efficient manner in order to maximise the use of organization assets.
Monitor brand's performance in all channels including Key Accounts outlets (own and competitors').
Manage and coordinate all Area research projects at end market level.
Input into the development and implementation of shopper Marketing activities
Continuously implement new and innovative solutions to ensure increased visibility in market for BAT.
Essential Experience, Skills And Knowledge
University Degree in Marketing, Business Administration, or any other commercial related qualification.
Prior experience in Sales & Marketing would be an advantage.
Excellent oral and written communication skills.
Actively show interest in and awareness of product development, trade and consumer insights
Acknowledged and proven proactivity and ownership
Ability to analyse data and implement robust strategies
High effective in planning and organization
WE ARE BAT
At BAT we are committed to our Purpose of creating A Better Tomorrow. This is what drives our people and our passion for innovation. See what is possible for you at BAT.

Global Top Employer with 53,000 BAT people across more than 180 markets
Brands sold in over 200 markets, made in 44 factories in 42 countries
Newly established Tech Hubs building world-class capabilities for innovation in 4 strategic locations
Diversity leader in the Financial Times and International Women's Day Best Practice winner
Seal Award winner – one of 50 most sustainable companies
BELONGING, ACHIEVING, TOGETHER
Collaboration, diversity and teamwork underpin everything we do here at BAT. We know that collaborating with colleagues from different backgrounds is what makes us stronger and best prepared to meet our business goals. Come bring your difference!