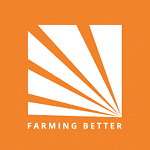 Job Title: Marketing Assistant
Job Description:
Devise marketing campaigns in conjunction with Marketing Manager
Plan, prepare and manage the publication and distribution of publicity materials like fliers, social media posts etc
Compile a calendar of marketing events in conjunction with Marketing Manager
Organise new store openings
Organise & promote seminars
Monitor market trends
Develop pricing strategies and targeting strategies based on demographic data and work with the company to develop more awareness of what Farm Depot offers.
Make product knowledge readily available to our clients through various resources
Work with the sales teams to determine the best strategies to increase customer sales.
Expand brand presence in all locations
Create an overarching image that represents Farm Depot in a positive light.
Skills:
Good teamwork skills
Communication skills and networking ability
Adaptability.
Strong attention to detail.
Good organisation and planning skills.
Creativity and writing skills.
Commercial awareness.
Numerical skills.
Answer questions from clients
Ability to work on main social media platforms
Qualifications:
Diploma in marketing
Driver's license (no vehicle restrictions)
Find Zambia Jobs – The best job board for Jobs in Zambia