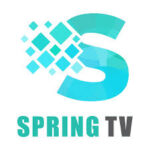 Spring Television Limited
Spring24 TV is currently recruiting for the position of Marketing and Sales Officer:-
Responsibility:
Must be comfortable with presenting and selling Media products and packages.
Very good and up to date with social media platforms such as Facebook, Instagram, LinkedIn and YouTube.
Assist in the implementation of the sales and marketing plans.
Submit task lists on a regular basis together with any other KPIs as per management's request.
Build and manage client portfolio according to the agreed market development strategy.
Should be able to engage determinedly with enhanced surveillance on media marketing
Schedule and conduct meetings and training with prospective customers.
Should be able to harness the elements of the media to engage with potential and current pined clients.
Should be poised with the new narrative and marketing strategy to initiate quick media marketing centers on promoting brands, selling products and services through established and emerging online channels.
Requirements:
At least 1 to 5 years working experience.
Outgoing and creative person, with excellent communication skills.
A Team Player.
Computer literate.
A University diploma/degree/masters' degree in Sales or Marketing, or related field is not a requisite but may be an advantage.
Between 20 to 35 Years of age.
All application must be sent to [email protected] not later than 7th February, 2021.