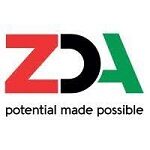 Zambia Development Agency
The Zambia Development Agency (ZDA), established under section 4 of the ZDA Act Number 11 of 2006 is an organization responsible for fostering economic growth and development by promoting trade and investment in Zambia. The Agency is seeking highly qualified and self-motivated individuals to fill the following vacancies:
5.MARKET DEVELOPMENT OFFICER (ZDA5)
Reporting to the Market Development Specialist, the job holder will implement market access and trade-related development activities that will increase Zambia's capacity to trade as well as to provide input into trade policy and regulations formulation, implementation and monitoring; international trade negotiations; and, related cross cutting trade issues;
Duties
Provide input in the Preparation of annual work plans and budgets for the Department and facilitates smooth execution of the market development activities by officers;
Draft periodic and adhoc reports of the department's activities/affairs/performance and related issues;
Monitor and compile market access offers received at the bilateral, regional and multilateral front in order to identify opportunities for trade;
Update the exporters' database for planning and execution of export development programmes;
Identify and compile a list of trade issues that need to be addressed through trade policy and Trade Negotiations;
Prepare market information for dissemination to the business community on all trade agreements to which Zambia is party;
Identify and provide accurate up to date export information on foreign markets to the business community;
Identify and make contact with counterparts in international and national organisations and bodies and collaborate on trade related issues;
Develop and submit trade agreement proposals and positions in preparation for trade negotiations;
Identify areas that need policy and strategy support for trade in services, enhancing Trade Facilitation and removing obstacles to trade;
Initiate and arrange trade promotional activities;
Identify and promote public-private sector networking and market linkages opportunities; and
Perform any other duties as assigned by the supervisor from time to time.
Qualifications / Experience/ Skills
Degree in Business, Economics, Finance or equivalent professional qualifications;
Two (2) years from a reputable organisation
Basic computer skills
Monitoring and Evaluation skills
Communication skills-both written and oral
Computational skills
Trade facilitation skills
Must be conversant with trade capacity building and matchmaking.
APPLICATION METHOD
All applications must be clearly marked and accompanied by detailed curriculum vitae, copies of qualifications and provide at least three referees, and sent to:
The Acting Director Finance and Administration
Zambia Development Agency
Privatisation House Nasser Road
P.O. Box 30819
LUSAKA
Or
Email: [email protected]
The closing date for receipt of applications is 11th April, 2022.
THE AGENCY IS AN EQUAL OPPORTUNITY EMPLOYER