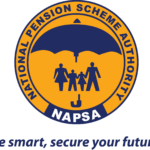 National Pension Scheme Authority (NAPSA)
NATIONAL PENSION SCHEME AUTHORITY
EMPLOYMENT OPPORTUNITY
The National Pension Scheme Authority (NAPSA) wishes to fill the position indicated below. Interested applicants who meet the required competences are encouraged to apply.
The successful candidates will be expected to have demonstrable competencies relevant to the job.
1.0 Manager Treasury and Investments – NPS 03 (Permanent and Pensionable): Head Office
1.1 Main Purpose of Job
Treasury and Investments Managers' responsibility is to manage and implement the NAPSA investment fund in line with the Authority Investment Strategic Plan within the various Assets Classes to support the implementation of the overall investment strategy and asset allocation for enhanced investment returns and ensuring financial viability of the pension fund. In addition, carryout investment appraisals in order to ensure that viable projects are assessed in line with the Authority's operational guidelines for each asset class.
1.2 Key Responsibilities
(a) Submits for approval to superior, investments recommendations, competitive offers in the market including forex deals, structures and creates financial products and reviews investments appraisals within Asset Class under control in order to facilitate the placements and investment in the money and capital markets.
(b) Analyses and recommends potential alternative financing structures and explains or shows their impact on earnings per share. Asset classes, overall investment portfolio, tax effects and financial ratios
(c) Implement treasury policies and procedures to ensure that treasury investments activities are within the approved guidelines and compliance with the treasury regulations and laws.
(d) Monitors the performance investments within Asset Class under control and constantly, evaluates their efficiency and recommends appropriate changes in investments strategy
(e) Monitor compliance with the relevant regulations and laws on treasury and investments management, to ensure minimal exposure to risks associated with noncompliance and report same to superior.
(f) Assess the market conditions and keeping up to date with current statutory regulations and monitoring changes and developments in pension provision and make recommendations to management on changes to the investment policies to ensure NAPSA is responsive to changes in the environment.
(g) Supervise all aspects of cash flows and Forecasts of day to day cash requirements and direct surplus into asset classes, under your jurisdiction, both short and long term investments, planning mergers and acquisitions.
1.3 Qualifications and Experience  
Grade 12 Certificate with 5 'O' levels with credit or better including Mathematics and English.
Degree in Economics/Accounting/ Finance/ Business Administration or business-related field or ACCA/CIMA or equivalent
Master's Degree in a business- related field is an added advantage.
Not less than 5 years of experience in Banking, Investment or Fund Management or relevant business field at management level in an organisation of similar size
To Apply
Your application letter should be accompanied by a CV and copies of relevant certificates and should also specify your contact address and telephone number(s).
Application letters should be addressed to:
Director Human Resources and Administration
National Pension Scheme Authority
Levy Business Park
Church Road
P.O. Box 51275
LUSAKA
The closing date of receipt of applications is Monday 13th September, 2021.
PLEASE NOTE THAT:
ANY FORM OF LOBBYING WILL LEAD TO AUTOMATIC DISQUALIFICATION OF THE CANDIDATE AND ONLY APPLICANTS WHO MEET THE SPECIFICATIONS INDICATED ABOVE WILL BE ACKNOWLEDGED.
FEMALE CANDIDATES ARE ENCOURAGED TO APPLY.
BE SMART, SECURE YOUR FUTURE
Find Zambia Jobs – The best job board for Jobs in Zambia