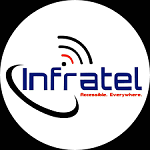 Job Purpose
The Manager Strategy is responsible for developing, monitoring, evaluating, and controlling implementation of INFRATEL's Corporate Strategy to ensure the Company achieves its short, medium, and long-term goals. The role shall also be responsible for guiding departments and business units in aligning departmental strategies to Corporate Strategy and ensuring coordinated  execution of strategy related activities. Further, the role shall be responsible for Research and Development for new products, services, an technology platforms.
Key Responsibilities
Development of departmental policies and ensure that all INFRATEL policies are in line with the Strategy and are well implemented.
 Responsible for coordinating and aligning of departmental goals to objectives set out in the Corporate Strategy
Conduct Research & effectively analyze the competition, business performance, market, and any other analyses to feed into strategy and decision making
Research and identify new business opportunities including new markets, growth areas, trends, customers, partnerships, products, and services etc
Coordinate development of the distrusted approach to long-term plans, annual operating plans, and quarterly business reviews
Monitoring & evaluation of strategy performance, coordination of implementation plans and contingencies
Effectively identify, quantify, and mitigate risks inherent in business strategy, strategic objectives, and strategy execution
Provide reports to Management
Provide and advise management on information security matters
Knowledge, Skills, Qualifications and Experience
Bachelor's Degree in business administration, Management Consulting, Strategic Planning, or any equivalent business-related field from a reputable institution.
A Master's Degree with specialty in Strategy Development and Implementation will be an added advantage.
Minimum of six (6) years of in similar position.
Competencies required for this Role
Leadership skills for management and development of staff
Strong leadership skills