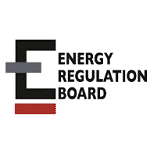 Job Title: Manager Public Relations
Grade: ERB 4
Reports To: Senior Manager Consumer and Public Affairs
Background
The Energy Regulation Board (ERB) is a statutory body established under the Energy Regulation Act to regulate the energy sector by licensing undertakings and ensuring consumers receive a quality service at an affordable price while ensuring a reasonable rate of return to the energy utilities. The ERB now seeks to recruit a dynamic and suitably qualified person to fill the position of Manager Public Relations.
Job Purpose
Manages and coordinates activities of the Public Relations Section and disseminates information on activities and programs of the ERB aimed at projecting a positive image of the Energy Regulation Board to the general public.
Main Duties and Responsibilities
Develop and implement effective public relations strategies, policies, programs and practices that promote a positive corporate image of the ERB.
Disseminate ERB decisions and other key information on operations of the ERB to stakeholders using various communication channels.
Cultivate sound relations with the media and nurture vital contacts with media personnel for purposes of effective information dissemination through the media.
Prepare and coordinate media programs including radio and television programs, spot advertisements, public notices, program scripts, news ideas and facilitates and participates in outreach programs.
Develop publications, edit content and facilitate for publication of ERB Information and Education materials.
Undertake any other duties as may be assigned by the superior.
Required Skills  
Good communication and interpersonal skills. Must be able to communicate effectively in English.
Good leadership skills
Must be computer literate.
Good analytical, numerical and evaluating skills
Good organisational skills
Minimum Qualifications  
Grade 12 School Certificate or equivalent.
A minimum of a degree in Mass Communication, Public Relations or other relevant social science.
At least seven (7) years post qualifying experience in the field of Public Relations. Public Relations Experience in the Energy sector will be an added advantage.
How to Apply
Applicants must submit hard copies of application letter, current Curriculum Vitae, certified photocopies of relevant academic and professional qualifications no later than 3rd September, 2021 addressed to:
The Director General
Energy Regulation Board
Plot No. 9330, Danny Pule Road
P.O. Box 37631
LUSAKA
Submissions by email will NOT be accepted. Only short-listed candidates will be contacted.
Find Zambia Jobs – The best job board for Jobs in Zambia