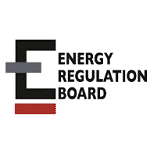 Energy Regulation Board (ERB)
Job Title: Communications Officer
Grade: ERB 5
Reports To: Manager Public Relations
Background
The Energy Regulation Board (ERB) is a statutory body established under the Energy Regulation Act to regulate the energy sector by licensing undertakings and ensuring consumers receive a quality service at an affordable price while ensuring a reasonable rate of return to the energy utilities. The ERB now seeks to recruit a dynamic and suitably qualified person to fill the position of Communications Officer.
Job Purpose
To perform public relations functions for the purpose of projecting a good image of ERB.
Main Duties and Responsibilities
1) To gather news and other materials from all departments and regulated enterprises for inclusion in the ERB magazine/newsletter publications upon approval by superior.
2) To monitor and analyse media coverage on the ERB and energy sector in general on a daily basis.
3) To oversee production of ERB awareness and promotional materials and advertising.
4) To Manage the ERB website and social media and monitor Social Media for ERB/ energy posts and respond as and when necessary.
5) To organise public events and manage the ERB corporate materials.
6) To facilitate for media engagements in order to project a good image of the ERB.
7) To provide Protocol Services to ERB VIPs.
8) To undertake any other duties as may be assigned by the superior.
Required Skills
Must have good verbal and written communication skills. Must be able to communicate effectively in English and write briefs and reports
High degree of interpersonal skills
Analyses materials required to be published to ensure that they convey the right message to the target groups.
Ability to analyze news coverage trend
Ability to harness physical and material resources to enable carry out tasks effectively
Innovation
Integrity
Confidentiality
Minimum Qualifications
Grade 12 School Certificate or equivalent.
A minimum of a degree in Mass Communication, Public Relations or the equivalent.
At least five (5) years post qualifying experience in a similar work environment.
How to Apply
Applicants must submit hard copies of application letter, current Curriculum Vitae, certified photocopies of relevant academic and professional qualifications no later than the extended deadline of 10th September, 2021 addressed to:
The Director General
Energy Regulation Board
Plot No. 9330, Danny Pule Road
P.O. Box 37631
LUSAKA
Submissions by email will NOT be accepted. Only short-listed candidates will be contacted.