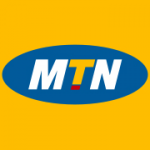 The key responsibilities for this role include but not limited to the following:
Monthly preparation of salaries and wages;
Prepares master payroll, bank list, and pay statements for approvals;
Transmits salaries to banks electronic transfer system after executive approvals;
Ensures payment to employees of wages and salaries in accordance with company deadlines;
Prepares general ledger journal vouchers for payroll costs;
Checks the correctness of payroll journal vouchers for posting into the general ledger;
Submits journal vouchers for posting in accordance with company deadlines
Prepares statutory and third party payments;
Ensures that all statutory payroll obligations and third party payments are remitted to the relevant authorities in time to avoid penalties;
Reconciles of allocated payroll accounts;
Keeps custody of all payrolls and salary particulars received from Administration and human resources;
Monitors payroll master file for any retirements and expiry of contracts for purposes of advice to Human Resource department;
Checks correctness of payments of terminal benefits to all outgoing employees;
Advises on issues/ procedures that may improve the efficiency of the payroll section;
Checks all staff payments;
Prepares of payroll input for budget and forecast;
Assesses employees eligibility to staff loans & advances by accurately calculating employees commitments against the would be take home pay.
Candidate Requirements
Grade 12 certificate with 5 credit or better of which English and Mathematics are a must;
Tertiary accounting qualification ZICA/AAT/CIMA/ACCA;
Minimum of three (3) years financial accounting experience;
Payroll System and Accounting training.
Women are strongly encouraged to apply
Applications should be emailed to [email protected]. Please indicate the job title in the subject of your e-mail and use your full name and the job title you are applying for as the filename of your application. Application should consist of your letter and CV only, in a single document. Hand delivered applications will not be accepted and closing date for accepting applications is 7th April 2021.
Note: that only shortlisted candidates will be contacted.