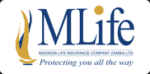 Madison Life Insurance Company Zambia Limited
Position: Manager – Micro Insurance & Corporate Marketing
KEY QUALIFICATIONS, QUALITIES & ABILITIES
Full grade twelve certificate with at least merit in Mathematics & English.
A Bachelor's Degree in Insurance or Business related studies or equivalent.
Diploma in Insurance from a recognized Institute or pursuing Cll Diploma.
A professional qualification in Marketing would be an added advantage.
At least 3 years' experience in Insurance Industry
Technical Knowledge of Group Risks Business, Pensions, and Microinsurance.
Excellent interpersonal skills and good negotiator and Marketer.
Good Client relationship management,
Trustworthy, confident and diligent with high Level of integrity.
Flexible – willing to travel/work extra hours when required.
Ability to think outside the box and creative
Effective organizational skills
Ability to plan and formulate strategies
Ability to implement strategies by using or adapting tactics
Ability to drive and inspire
Interest in and awareness of markets and financial implications
Quick decision-making abilities and result oriented.
Ability to identify market segments, niches, and potential markets
Thorough knowledge of competitors' products and services
Ability to withstand criticism and irritated people
KEY RESPONSIBILITIES
The core functions of the job are as follows:
Marketing of Group Risk Insurance Schemes, Pension Schemes and Micro insurance and Bancassurance Products.
Achieve new business budget as set in the strategic Planning set targets..
Conducting research on the product needs of the clients.
Design and develop new products as the market demands.
Product distribution and networking.
Conducting surveys on the performance of the company products and provide advice to management accordingly.
Having the in depth knowledge of the competitors product offering and market initiatives.
Liaising and ensure that there is harmonized relationship with clients and intermediaries i.e. Agents and Brokers
Executing and coordinating marketing strategies.
Keeping the Departmental expenses within Budget.
Provision of quotations within 48 hours of receipt of required information.
Monitoring and arranging the distribution of promotional materials, advertising and campaigns
Attending and organizing sales promotional events and exhibitions.
Supervising of subordinates effectively and efficiently.
Ensure collection of Micro insurance and corporate business premiums within the debt collection days of 30 days.
Achieve business retention of 95% of each product line.
Organize and attend marketing activities i.e. Training workshops, Trade Fairs and others.
Formulate and documenting all group business marketing procedures and processes.
Ensure quality insurance underwriting and claims management by adherence to Policy Terms and Conditions.
Timeliness, accuracy, completeness and quality of daily, Weekly, Monthly and Quarterly Reports as required.
Timeliness meetings and quick auctioning on agreed matters.
To ensure full ITC automation of Micro insurance business.
Ensure general control and security environment as evidenced by Reports from Internal Audit and External Auditors plus compliance with regulation.
Ensure work coordination with other Departments within the Company,
Training of subordinates and other Partners.
Any other duties as assigned.
If you think that you meet the above requirements, you are invited to submit your cover letter and CV electronically to the Assistant Human Resource Manager to [email protected]
Closing date is Tuesday, 22nd January 2021. PLEASE MENTION THE JOB TITLE IN THE SUBJECT LINE.
Please note that ONLY shortlisted candidates will be contacted.