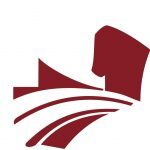 Zambian Financial Sector Deepening Limited (FSD Zambia) is a Zambian organisation working closely with key players throughout the economy to ensure that all Zambians are financially healthy, particularly the most excluded and underserved. We help rural families, women, youth, low-income people, and other households in Zambia to understand and access a wide range of sustainable, comparable and affordable financial services. To expand financial inclusion, we collaborate with both public and private sector institutions to make financial markets work better. FSD Zambia enhances trust between clients and suppliers of financial services by increasing their understanding, expanding innovation, and lowering costs. FSD Zambia enjoys the active support of financing partners UK Aid, Swedish Sida, Comic Relief/Jersey Overseas Aid and Rural Finance Expansion Programme (RUFEP). More information is available on our website, www.fsdzambia.org
About the Job
This role's objective is to lead the positioning of FSD Zambia as the knowledge hub on financial inclusion in Zambia. The purpose of the Knowledge Manager is to guide and support the generation of information from research and other FSD Zambia activities into knowledge that influences market actors to change their behaviour to ensure financial services are provided to serve the poor better. Working closely with other teams, the Knowledge Manager will refine and implement the Knowledge Management strategy and workplan for FSD Zambia. The position reports directly to FSD Zambia's Director of Analytics.
Desired candidate
The candidate must be:
Implement and communicate a comprehensive strategy based on an in-depth understanding of financial inclusion, the state-of-the sector in Zambia, and internal and external capacity
Ability to write clearly and in a way which makes FSD Zambia knowledge accessible to a wide audience
Ability to monitor and keep track of all programme and contractual deadlines.
Highly organised and computer literate
Lead the FSD Zambia Knowledge Management internal function and refine the Knowledge Management strategy to support FSD Zambia's strategic goals.
Support FSD Zambia team members across focus areas to further develop learning questions and proposed knowledge products useful for their work in changing market actors' behaviour to expand and deepen financial inclusion in Zambia, for inclusion in the strategy.
Finalise the Knowledge Management strategy in coordination with Research and MRM (involving the Communications team), based on discussion and negotiation with focus area leads.
Support and engage in monitoring of uptake of knowledge products by market players and other stakeholders, working with Monitoring and Results Measurement to determine causal effects and results. Support advocacy efforts by FSD Zambia, using knowledge insights from research findings.
Qualifications and Experience
Grade 12 certificate
Bachelor's degree in Economics, Demography, Sociology, Social Science, International Development or related social science.
Possession of the master's degree will be an added advantage.
Minimum 5 years of professional work experience in Knowledge Management and synthesis of research results.
Ability to write and publish articles, positional papers, policy/research briefs, focus notes, blogs etc.
Effective in written and verbal communication in English
Significant attention to detail ensuring the highest quality of knowledge products
Ability to build the capacity of staff through training, coaching and mentoring
Strong technical capabilities and skills to ensure the effective and efficient delivery of Knowledge Management and research at different levels.
Ability to multi-task and work with minimum supervision to meet strict deadlines and achieve results.
Strong analytical skills.
Working Knowledge of software such as Excel and SPSS. Knowledge and experience with STATA will be an added advantage.
FSD Zambia is an equal opportunity employer. Prospective employees will receive consideration without discrimination due to disability, ethnicity, race, religion or gender.
We strongly encourage people with disabilities who have the relevant skills and experience to apply.
For the detailed job description, visit our website at www.fsdzambia.org or send an email request to [email protected]. Candidates are invited to submit a one-page cover letter indicating current and expected remuneration, together with maximum three-page CV to [email protected] by close of business Monday, 8 February 2021.
Only shortlisted candidates will be contacted.