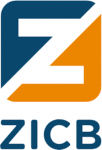 Zambia Industrial Commercial Bank Limited
The Zambia Industrial Commercial Bank Limited (ZICB) is committed to meeting its mission of supporting its customers' wealth creation and growth through provision of customer-centric banking solutions to its chosen segment, pivotal to commercialisation and industrialisation of the Zambian economy. In line with its mission, the bank is seeking to recruit a highly motivated, result-oriented, well qualified and experienced professional to fill the following vacancy:
1.0 MANAGER – HUMAN CAPITAL (1)
Reporting to the Head – Human Capital, the job holder will undertake a wide range of Human Capital Management tasks related to Staff Resourcing, Training & Development, Performance Management coordination, Administration of Employee Benefits, Leave, Industrial Relations, Payroll Management, and attend to queries on Human Capital related matters in order to contribute to the Human Capital Department's smooth operations and delivery of maximum value to the Bank.
Minimum Education:
Grade 12 School Certificate or GEC Equivalent;
Bachelor's Degree in Human Resource Management or Public Administration or any relevant field.
Additional Human Resource Training a Plus
Minimum of Five (5) Years relevant Experience
Must be a Member of the Zambia Institute of Human Resource Management (ZIHRM)
Skills Required to Undertake the role:
Managerial, Human Resource Planning, and Organisation Skills
Analytical Skills
Excellent Communication Skills in both oral and written English
Problem Solving
Negotiating Skills
Numeracy
Team-work
Important Attributes:
Strong incorruptible character
High level of tact, diplomacy, and common sense
Approachable, good listener, patient to all clients
Principled and well cultured
Ability to practice confidentiality a must
Time Keeping
Working Under Pressure
Only candidates who meet the above job specifications should apply by enclosing their detailed CVs, photocopies of their academic/professional qualifications and any other relevant documentation in support of their application. Daytime and reachable telephone and/or mobile numbers should be clearly stated.
Kindly note that only shortlisted candidates will be contacted.
Applications should reach the undersigned before close of business on 1st October 2021.
Head – Human Capital
Zambia Industrial Commercial Bank Limited
Farmers House/Central Park, Corner of Church Road and Cairo Road
p. O. Box 30228
LUSAKA