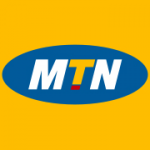 MTN Zambia
The key responsibilities for this role include but not limited to the following:
Prepares, analyzes, reviews and reports MTNZ financial and operational performance to MTN Group and external parties;
Contributes towards the development of accounting practices to ensure MTNZ complies with the highest financial management, principles, maintaining accuracy of financial records and ensure accuracy and consistency of data/information between Hyperion and IFS;
Interprets accounting/financial information to evaluate the financial performance of MTNZ business operations;
Evaluates management accounting systems, procedures and practices and makes appropriate recommendations for
modifications and improvements and ensures adherence to accounting standards (IFRS);
Reviews monthly trial balances for completeness and accuracy before Group reporting;
Reports Financial performance to MTN Group monthly through timely system load ensuring accuracy of the loaded data including full disclosures per Group Guidelines;
Ascertains integrity of financial data to provide a basis for monthly forecasts;
Drives MTN Group Audit process to ensure all Reporting requirements are met and in compliance with IAS/IFRS;
Collaborates with Financial Operations unit on MTNZ year end audit, statutory and regulatory returns to ensure compliance with relevant legislative and regulatory requirements. This includes maintenance and review of monthly MTNZ audit files;
Produces monthly financial reports which will include Income statement, balance sheet and Cash flow;
Ensures proper cross system integration between IFS, Hyperion, Ability and all other system interfaces;
Maintains and reviews monthly audit files and ensures adherence to accounting standards;
Monitors and ensures timely identification and compliance with evolving accounting guidance, provides IFRS/IFIRIC interpretation and prepares technical memorandums that document issues in a clear, logical and comprehensive manner;
Implements and maintains reporting procedures to comply with internal control requirements.
Candidate Requirements
B.Sc. Accounting and Finance
A professional accounting qualification (ACCA/CIMA) and member of ZICA/ACCA/CIMA
At least 5 years practical working experience in Finance environment with at least 2 years in mainstream financial reporting in a multinational organization
Strong understanding of IAS, IFRS & GAAP
Experience in Assurance unit of top audit/accounting and telecommunications industry will be an added advantage.
Women are strongly encouraged to apply
Applications should be emailed to [email protected]. Please indicate the job title in the subject of your e-mail and use your full name and the job title you are applying for as the filename of your application. Application should consist of your letter and CV only, in a single document. Hand delivered applications will not be accepted and closing date for accepting applications is 6th April 2021.
Note: that only shortlisted candidates will be contacted.