Full Time
Applications have closed.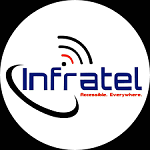 Job Purpose
To ensure the completeness of financials reports, safeguarding of Company assets and filing of all statutory obligations on time.
Key Responsibilities
Financial Accounting
Oversee and manage the general accounting functions, including, but not limited to accounts payable, accounts receivable, general ledger, and taxes
Ensure billing is timely, accurate and complete as per contractual requirements.
Management and review of primary finance functions carried out by the finance team and preparation of monthly journals and schedules.
Provide supervision of the accounting staff to ensure completeness and accuracy of the accounting records and postings. This includes reviewing allocations of input data and results for completeness as well reconciliations of monthly general ledger, main balance sheet control accounts. and ensure completeness of the fixed assets register.
Review processes, procedures, policies, and systems and recommend improvements and efficiencies as appropriate
Financial Records     
Ensure all accounting documentation is properly maintained
Statutory reporting   
Ensure all regulatory and statutory reporting and filing are submitted to relevant authority on a timely basis.
Supervision and mentorship
Ensure subordinates are appropriately supervised to optimize the effectiveness of the unit.
Internal control
Ensure effective internal control procedures and checks are in place to maintain the integrity of the accounting records and to minimize the risk of errors and omissions and misappropriation of company assets.
Other   
Execute any other duties as may be assigned from time to time
Knowledge, Skills, Qualifications and Experience
Professional Qualification or Bachelor's degree in a relevant field.
Member of ZICA
6 years' work experience in management or similar position.
Experience and hands on with various accounting software (such as Sage, Pastel, QuickBooks).
Competencies required for this Role
Strong financial and accounting background.
Ability to work under pressure and strict deadlines.
Proficiency in computer software, including Excel and Accounting packages.
Exceptional verbal and written communications skills and ability to interact effectively with others, both internally and externally.
Excellent time management skills, with ability to perform multiple tasks and meet critical deadlines while maintaining accuracy and quality.
Strong analytical and technical ability.
Excellent problem solving.
Strong work ethics.
Excellent team player.
Integrity and honest.