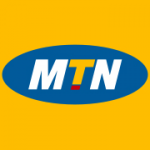 MTN Zambia
Manager Demand Management
Responsibilities
Delivers products and services using the MTN Demand Management methodology, learning and iterating frequently
Leads the collaborative, dynamic planning process
Ensures deliveries are properly sequenced based on business priority, dependencies, and team capacity
Responsible for the formulation, maintenance and implementation of communication and release/deployment plans for all product releases
Analyzes business requests to determine the best approach to creating successful resolution delivery solutions/projects effectively and efficiently
Performs business and functional analysis activities (e.g. documenting functional requirements) for projects as required
Oversees a delivery portfolio that addresses business and technical needs, achieving 'On Time' and 'On Budget' targets and customer scope and quality targets
Works with the Product Management function of the business to define the roadmap for any given product and translate this into user stories and requirements
Ensures that standards and best practices are published, maintained, and enforced
Ensures that all customer expectations have been met through delivery of products and services
Manages respective disciplines throughout the life cycle; identifies areas for improvements, simplification, and rationalization, ensures applications are maintained and serviced
Monitors Demand Management delivery performance metrics, measures, and Key Performance Indicators (KPI) to ensure quality and operational efficiency and effectiveness
Monitors performance domain Service Level Agreement's (SLAs), and inputs into / participates in service reviews with the business
Articulates IT services and ensures services meet client needs and value expectations, while educating the rest of the IT team on client needs
Analyzes business problems and key issues and develops strategic business analytic implementation plans ('road map').
Candidate Requirements
BSc Degree in IT/Software Engineering or related discipline
ITIL Certification, Certification in Project Management (PMP, CAPM, PRINCE2) will be an added advantage
5+ years' experience in customer-facing positions and IT experience with a variety of technologies supporting the full software development life cycle, including analysis, design, development, installation, support and modification
A strong knowledge and background of the QA/Testing domain
Must have the ability to manage competing priorities and thrive in a fast-paced environment
Advanced analytical, problem solving, and conceptual skills along with a track record of successfully working as part of a team that organizes, plans, and executes large-scale projects from concept to implementation
Women are strongly encouraged to apply
Please indicate the job title in the subject of your e-mail and use your full name and the job title you are applying for as the filename of your application. Application should consist of your letter and CV only, in a single document. Hand delivered or posted applications will not be accepted.
Note that only shortlisted candidates will be contacted