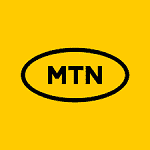 The key responsibilities for this role include but not limited to the following:
Delivers products and services using the MTN Demand Management methodology, learning and iterating frequently;
Leads the collaborative, dynamic planning process – Ensures deliveries are properly sequenced based on business priority, dependencies, and team capacity; assigns resources to projects and other work assignments; manages demand versus capacity gaps and resource contention issues;
Responsible for the formulation, maintenance and implementation of a communication and release/deployment plan for all product releases;
Collaborates with senior management in development of policy recommendations concerning standards and framework for process governance;
Analyzes business requests to determine the best approach to creating successful resolution delivery solutions/projects effectively and efficiently;
Provides delivery, technical and management oversight for all activities within their area of responsibility or domain, working with staff to resolve and overcome delivery/technical issues and impediments as needed;
Oversees a delivery portfolio that addresses business and technical needs, achieving 'On Time' and 'On Budget' targets and customer scope and quality targets;
Works with the Product Management function of the business to define the roadmap for any given product and translate this into user stories and requirement;
Develops and maintains strong relationships with external consulting and technology partners;
Ensures that standards and best practices are published, maintained, and enforced;
Manages respective disciplines throughout the life cycle; identifies areas of opportunity for improvements, simplification, and rationalization; ensures applications are maintained and serviced;
Monitors Demand Management delivery performance metrics, measures, and Key Performance Indicators (KPI) to ensure quality and operational efficiency and effectiveness.
Candidate Requirements
Grade 12 certificate with 5 credit or better of which English and Mathematics are a must;
BSc Degree in IT/Software Engineering or related discipline;
ITIL Certification, Certification in Project Management (PMP, CAPM, PRINCE2) will be an added advantage;
5+ years IT experience with a variety of technologies supporting the full software development life cycle, including analysis, design, development, installation, support and modification, 5+ years of experience in customer-facing positions;
Must have the ability to manage competing priorities and thrive in a fast-paced environment.
Women are strongly encouraged to apply
Hand delivered or posted applications will not be accepted
Note: that only shortlisted candidates will be contacted.
Closing date: 01 March 2022. Late application will not be accepted.