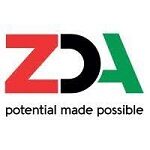 Zambia Development Agency
The Zambia Development Agency (ZDA), established under section 4 of the ZDA Act Number 11 of 2006 is an organization responsible for fostering economic growth and development by promoting trade and investment in Zambia. The Agency is seeking highly qualified and self-motivated individuals to fill the following vacancies:
1.MANAGER COMMUNICATIONS AND PUBLIC RELATIONS (ZDA3)
Reporting to the Director General, he/she will ensure to develop and enhance the image of ZDA to internal and external stakeholders by planning, implementing and monitoring public relations programs and activities of the Agency.
Duties
Define and implement functional communications plans, implement the corporate communications strategy, in order to maintain and enhance the visibility for and reputation of the Agency, and support networking activities, ensuring alignment with Agency's strategy;
Provide advice and support and contribute to the design and implementation of the Director General Office plans, ensuring compliance with wider Agency's and communications strategy and taking into account the national context and audience to develop appropriate, effective communications;
Plan and execute communications campaigns that favorably impact the views of the public, opinion leaders and government in order to raise Agency's profile and support service activities;
Ensure effective design and delivery of communications products that effectively convey the desired message to targeted audience(s) and prepare press releases, media briefs, talking points and Agency visibility materials, reports and maintain and update information on the ZDA website.
Oversee a contact list of journalists and media outlets, and ensure a regular flow of news/information about Agency's work is distributed to the media, reputational risks are identified and managed, media enquiries and information is explained in a compelling way;
Facilitate and oversee the generating of a range of specific visibility content including, text, photos, videos and audio for use across a range of integrated online platforms;
Build and maintain effective partnerships and collaborations (internally and externally) through extensive networking to align activities, and enhance understanding and support for Agency programmes;
Evaluate opportunities for partnerships, sponsorships and advertising on an on-going basis;
Qualifications / Experience/ Skills
Degree in Mass Communication; Marketing or equivalent professional qualification
Additional qualification in Economics or Branding
Six (6) years' work experience, three of which should have been at management level;
Excellent communication, interpersonal, writing, proofreading and editing skills;
Drive, competence, flexibility and a willingness to learn;
Excellent organizational and time management skills with the ability to multitask and cope with pressure;
Creativity, imagination and digital skills; creative ability to devise communication strategies: Familiarity with information technology, especially digital and video communication, is essential.
Good teamwork, analytical and problem-solving skills;

APPLICATION METHOD
All applications must be clearly marked and accompanied by detailed curriculum vitae, copies of qualifications and provide at least three referees, and sent to:
The Acting Director Finance and Administration
Zambia Development Agency
Privatisation House Nasser Road
P.O. Box 30819
LUSAKA
Or
Email: [email protected]
The closing date for receipt of applications is 11th April, 2022.
THE AGENCY IS AN EQUAL OPPORTUNITY EMPLOYER