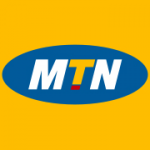 Job Description
The key responsibilities for this role include but not limited to the following:
Drafts commercial agreements/documents relating to commercial transactions in close collaboration with owner departments, ensuring that those agreements conform to the Laws of Zambia, Group Charter and MTNZ policies, and that the interests of MTN Zambia are adequately protected under all agreements;
Manages the contract approval process for agreements to ensure that all involved parties have reviewed the agreement and that the appropriate officer executes the contract based on current delegation of authority;
Monitors MTNZ performance under executed agreements and advises course of action to ensure that MTNZ is not exposed to litigation or fines for breach under such agreements;
Provides technical support to the negotiation and preparation of commercial agreements; Working together with functional departments evaluates contracts and prepares for negotiations to improve contract terms and conditions;
Ensures that the Company adheres to good business practices and that there is no breach of the guidelines as set out by Regulators which includes ensuring that there are no anticompetitive actions, restrictive business practices and cartel behavior;
Responsible for creating conditions to help employees embrace company policies and the principles of the Code of Conduct and making sure the principles are applied by everyone in their day-to-day work;
 Prepares annual litigation budget containing estimated legal fees and claimant's fees based on on-going and potential cases. As well as monitor expenditure during the year and take action to maintain expenditure within budget;
Manages legal risks and recommend mitigation measures to protect the company;
Carries out all litigation functions of the department, by providing legal advice concerning activities of the company and specific laws that impact functional areas;
Conducts all company secretarial duties on behalf of MTN Zambia and subsidiary entities.
Requirements
Grade 12 certificate with 5 credit or better of which English and Mathematics are a must;
LLB and Practicing Certificate;
3 years of litigation experience and Commercial drafting in reputable law firm, experience with Civil/commercial litigation;
Knowledge and experience in company secretarial work;
Knowledge of telecommunications, ethics and  anti-money laundering procedures  will be an advantage
Commercial/technical and/or further legal qualification will be an advantage;
In depth experience and understanding of the Zambian legal framework.