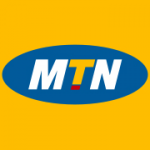 MTN Zambia
Manager – BI Operations
Responsibilities
Manages Data Quality of Reporting systems including but not limited to BiB, DAAS, PowerBI, Engine Room as well as coordinating teams of supporting vendors and third party Applications
Ensures that the administration of all Reporting Systems and supporting platforms for MTN Zambia subscribers/customers are available above 99% in uptime and data flow
Maintains excellent quality of service and ensures all time availability of the BI services
Manages internal and Vendor SLAs between the BI operations section and business departments
Leads , guides and mentors Applications Support Engineers
Prepares and executes section budget
Evaluates, installs, configures and deploys new applications, systems software, products and / or enhancements to existing applications throughout the enterprise
Ensures that applications meet business requirements and systems goals, fulfils end user requirements and identifies and resolves system issues
Collaborates with analysts, designers and system owners in testing of new software programs and applications
Analyzes documentation and technical specifications of any new applications under deployment or consideration to determine its intended functionality
Ensures that any new software integration into company systems meet functional requirements, system compliance and interface specifications
Designs, develops and installs application enhancements and upgrades
Negotiates contracts with software and service providers
Liaises with company's software suppliers for prompt rectification of any problems or emergencies
Manages and provides direction for the application team in support of the business operation
Coordinates feasibility studies for software and system products under consideration for purchase and give advice on findings
Contributes to pre-testing phase of development by evaluating proposals in order to identify potential problem areas and make appropriate recommendations
Liaise with network administrators and software engineers to assist with quality assurance, program logic and data processing.
Candidate Requirements
Degree in Computer Science or IT related discipline
5 years' experience in BI environment/ information management of which 2 years must be managing within an IT environment
Experience in Applications development, IDS database administration, Project management and Vendor coordination is an added advantageous.
Women are strongly encouraged to apply.
Please indicate the job title in the subject of your e-mail and use your full name and the job title you are applying for as the filename of your application. Application should consist of your letter and CV only, in a single document. Hand delivered or posted applications will not be accepted.
Note that only shortlisted candidates will be contacted.